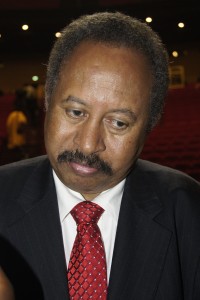 Africa's readiness to receive and deploy funds towards projects aimed at increasing the continent's climate resilience capacity has been confirmed.
Speaking at the fourth edition of the Climate Change Development in Africa (CCDA-IV) conference in Marrakech, Morocco, Dr Abdalla Hamdok, the Deputy Executive Secretary of the Economic Commission for Africa (ECA), declared that Africa is indeed ready for the Green Climate Fund (GCF).
"In view of the fact that Africa is at the receiving end of problems of flood and drought, Africa is quite ready to benefit a lot from alternative development as well as chart the path that embraces green technology," declared Hamdok.
Reinforcing the continent's capacity to equitably manage the GCF funds through institutional frameworks such as ClimDev Africa at the African Development Bank, the ECA Deputy Executive Secretary believes that, with Africa's 55 countries, the $100 billion pledge should be considered as the minimum.
The GCF represents a potential watershed moment for climate finance in Africa. To date, the flows of climate finance of the continent have been inadequate in comparison to the continent's needs.
Africa is widely acknowledged as the region in the world most vulnerable to climate change, while its recent impressive economic growth has placed an increased focus on the resources required to ensure that emissions do not grow correspondingly.
By Atayi Babs