The reality of the climate crisis has dawned on Africa, a continent that has both a stake and interest in solving the climate change challenge.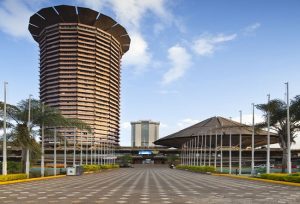 Over the past decade, storms, wildfires, and floods have resulted in substantial GDP losses. Africa faces severe climate-related challenges, including drought, desertification, and increasing cyclones, leading to displacement, migration, and food crises.
With its young population and collective assets in mineral, energy and agricultural resources, Africa has the potential to lead the energy transition and deliver enormous benefits for the region and the rest of the world.
The Africa Climate Summit 2023 in Nairobi, Kenya, will focus on delivering climate-positive growth and finance solutions for Africa and the world.
The Summit is a unique platform opportunity for governments, private and multi-sector partners from across Africa, and around the world, to join together in pledging their contributions to urgent climate action.
The event falls under four thematic areas: Climate Action Financing, Green Growth Agenda for Africa, Climate Action and Economic Development, and Global Capital Optimisation.
Three days of climate action
The three-day Summit convened by the Government of Kenya and the African Union will be held during the Africa Climate Week from September 4 to 8.
The Ministerial Day will lead in building the momentum around the Summit, anchoring the discussion on the notion of climate positive growth.
Day two will put a spotlight on opportunities for financial viability, business models and tangible progress towards such opportunities.
The Nairobi Declaration is expected to be adopted as a call-to-action to end the Summit.
The collection of the commitments will set a new Africa-led surge of action against climate change.
Africa's commitment to Climate Action
At the Africa Climate Summit, leaders will be called upon to make ambitious pledges and commitments. A comprehensive "Pledging and Commitment Framework" will be developed to guide these actions.
The active participation of several stakeholders is necessary to carry out climate action. The corporate sector, civil society, charitable institutions, and local communities all have important contributions to contribute, even while governments and multilateral institutions play a crucial role.
The private sector's involvement is essential in raising the required funds, and philanthropies may help initiatives become less risky and foster innovation.
Accountability, effectiveness, and a science-based focus on climate action are ensured by civil society, notably women and young people. Local and indigenous communities offer essential insights that help to ensure that equitable and sustainable development routes meet their requirements.
There is the chance to stop climate change, not just in Africa but globally, by adopting ambitious ideas and making audacious pledges.
To achieve the necessary emissions reduction targets and ensure adequate funding for climate action, a comprehensive global funding mechanism is required.
Kenya's President, William Ruto, advocates for targeted taxes on sectors like aviation and maritime, the removal of fossil fuel subsidies worldwide, and the implementation of a global fossil fuel tax.
By harnessing its abundant assets and resources, including renewable energy, critical minerals, agricultural potential, and natural capital, Africa can drive its own green growth and support global renewable energy needs.
The continent also offers a range of investment opportunities for global capital to promote decarbonization and local economic development.
By Kofi Adu Domfeh