The Minister of Science and Technology, Dr Ogbonnaya Onu, has advised African countries to deploy space technology in reducing poverty to strengthen sustainable development.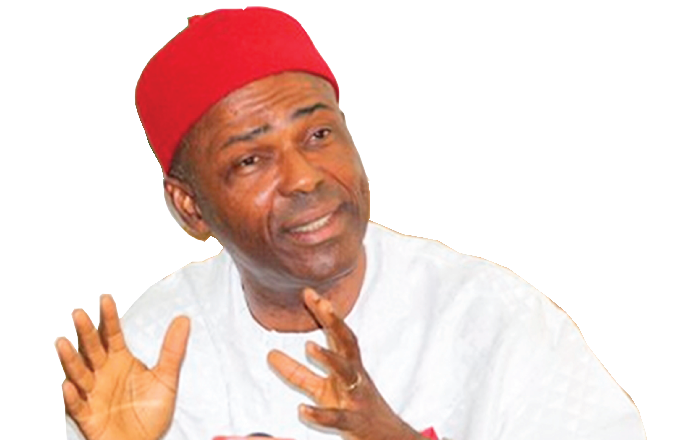 Onu gave the advice at the opening of the 7th African Leadership Conference on Space Science and Technology on Monday, November 5, 2018 in Abuja with the theme "Implementation of the African Space and Strategy."
Represented by Mr Bitrus Bako, the Permanent Secretary, Ministry of Science and Technology, Onu said that the focus of the conference was on progress of various Africa United Front programme in space science and technology.
He said that such effort would make Africa to improve productivity and self-reliance, noting that space had an increasing role in Africa's development paradigm "because Africa would be in a strategic position to negotiate better offers."
He explained that Africa would achieve all by itself, given the level of development and resources at the disposal of each member nation, stressing that "with population of over 1.2 billion based on UN estimate, Africa is 16.6 per cent of the total world population.
"Africa is thus the second largest and second most populated continent on earth.
"Space Science and Technology should therefore be made to contribute significantly to the reduction of poverty and enhancement of her prosperity, especially through communication satellite development.
"Regarding the theme of the conference, Africa should commence implementation of African Space Policy with the necessary support from institutions, industries and academia, to realise the overall objectives.
"I urge participants to come up with robust, quality deliberations and sound recommendations that can lead to the quickest implementation of the African Space Policy and Strategy for our collective benefits."
Prof. Ajayi Boroffice, the Chairman, Senate Committee on Science and Technology, said Africa ought to deepen efforts toward actualising set goals in space science and technology that would translate into critical development for overall benefits of Africans.
He said "my appeal to everyone of us is to continue to do the best we can for the promotion of Space Science and Technology for growth and sustainable African continent.
"I hope the crop of intellectuals here will do justice to the theme and outline positive drives and well-defined strategies for implementation of a formidable agenda that will transform space programme in Africa."
Prof. Seidu Muhammed, the Director-General, National Space Research and Development Agency (NASDA), stressed the need for Africa to unite as a continent in application of space technology.
According to him, resolving to cooperate and work as a united Africa is the only way to collectively pursue aspirations to improve the quality of lives of African people.
He said: "We are delighted to note with all sense of humility, the sincere commitment and conspicuous progress made in the application of space science and technology in Africa.
"We are especially delighted over progress in the areas of Remote Sensing, Disaster Management, Security, Tele-medicine and Tele-education, Navigation, Maritime, and Agriculture, among others.
"It is very evident that Africa as a continent is in a strategic direction capable of moving the continent to the next level in the pursuit and application of space science and technology."
By Gbariel Agbeja