The Environmental Rights Action/Friends of the Earth Nigeria (ERA/FoEN) has asked the African Development Bank (AfDB) and other financial institutions that currently pump huge resources into upstream oil and gas projects to stop the practice to compel countries to transit from fossil fuels to renewables.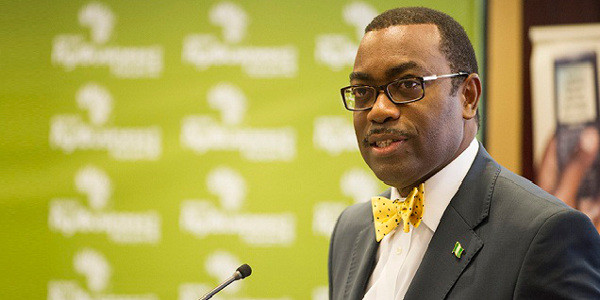 ERA/FoEN recommendation is coming on the heels of the World Bank announcement at the One Planet Summit that it will no longer finance such projects after 2019.
At the Summit convened in Paris by President Emmanuel Macron of France, UN Secretary General Antonio Guterres, and World Bank Group President Jim Yong Kim, the World Bank Group made the announcement as part of a number of new announcements.
It stated however that, in exceptional circumstances, consideration will be given to financing upstream gas in the poorest countries where there is a clear benefit in terms of energy access for the poor and the project fits within the countries' Paris Agreement commitments.
In a statement issued in Lagos, ERA/FoEN said the announcement by the global body is a good step which further reinforces the group's call for Nigeria and other countries that still rely on fossils to move to cleaner alternatives that are beneficial and easily manageable by local communities.
ERA/FoEN Executive Director, Dr. Godwin Uyi Ojo, said: "In as much as we want to see the World Bank Group go beyond words and follow through with concrete actions, other financial institutions must divest from fossil fuel projects."
Ojo noted that sustained funding from the financial institutions to projects in the upstream oil and gas sector have contributed largely in slowing progress towards the Paris Agreement and other initiatives that would make the world a cleaner and safer place to live in.
He explained that developing nations are worse hit by the Climate change phenomenon  which has ruined livelihoods and compelled forced migration and its attendant fallouts in form of conflicts hence the need for radical actions that would reverse the trend.
The ERA/FoEN boss asserted that aside cutting emissions from source as demanded by the vulnerable and most impacted nations in Africa, the only other way to compel a transition to renewables is the defunding of projects that contribute to the problem.
"By this announcement of the World Bank Group, there is a glimmer of hope in the horizon. Unequivocally the AfDB and other institutions have been shown the way. We urge them to follow this step before it is too late," he said.