The African Development Bank (AfDB) on Wednesday, October 24, 2018 provided a grant of $43.5 million to South Sudan to help in the fight against hunger.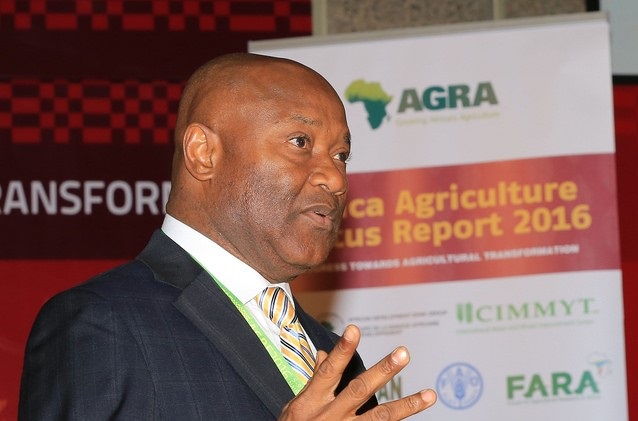 According to Benedict Kanu, AfDB Country Manager in South Sudan, the donation seeks to provide immediate food assistance to hunger-hit areas of South Sudan.
Kanu added that the contribution would support efforts to improve people's resilience and food security by strengthening the capacity of the South Sudanese government to plan, coordinate and implement disaster risk management and humanitarian responses.
The bank said the Short-Term Regional Emergency Response Project (STRERP) would be implemented by the UN World Food Programme (WFP).
"STRERP reflects the Bank's commitment to support its Regional Member Countries in addressing the drivers of food insecurity and unstable food production systems,'' Kanu said in a statement issued in Juba.
Adnan Khan, WFP Country Director in South Sudan, said that the funds would enable WFP to provide food aid to an estimated 300,000 people across South Sudan.
"The donation will go a long way in helping us provide life-saving support at a critical period and ensure people have the means to feed themselves not only today but also in the future,'' Khan said.
According to the food security analysis report, three UN agencies and the government warned that 6.1 million South Sudanese face extreme hunger and 36,000 others are experiencing famine-like conditions in parts of the country.
Although the report projected improved food production in the next three months, it warned that some 36,000 people in the east African country face real threat of famine in the first three months of 2019 if nothing is done to abate the situation.
Manasseh Lomole, chairperson of South Sudan's relief agency, the Relief and Rehabilitation Commission (RRC), said the AfDB assistance would make positive impact on the livelihoods of South Sudanese and help boost food security.
"Signing of the document has come at the right time indeed when our people have returned to the path of peace.
"When most of our people are returning from exile or internally displaced camps to their homes, this will surely assist our people greatly,'' Lomole said.
South Sudan descended into civil war in late 2013, and the conflict has created one of the fastest growing refugee crises in the world as some 4 million people are said to be displaced internally and externally since 2013.