Environmental and gender rights advocates have appealed to all the 54 countries under the Commonwealth to channel additional investments in supporting women-driven initiatives to alleviate the present economic hardship posed by COVID-19 and climate change.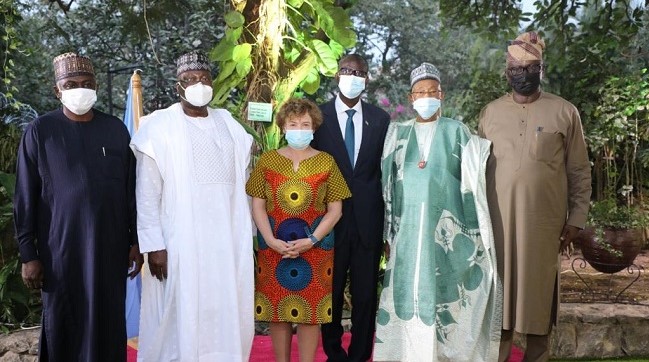 The campaigners, who gathered on Wednesday, March 10, 2021 in Abuja to mark this year's Commonwealth Day organised by the British High Commission in Nigeria, lamented that the future of women seems unrealistic in an ever-changing climate that is coupled with the realities of COVID-19.
British High Commissioner to Nigeria, Catriona Laing, disclosed that this year's celebration was combined with International Women's Day, to honour the activities of women, particularly in Nigeria, that have emerged on the world stage.
"We are celebrating women leadership, as well as recognising the challenges that they are facing," Laing said.
With many people thrown into poverty, the British diplomat explained that the combination of climate crisis with COVID-19 simply means that more people are now displaced.
Despite these setbacks, the High Commissioner expressed satisfaction over Nigeria's Nationally Determined Contribution (NDC) for its ambitious plan to leverage on nature-based solutions to mitigate, as well as adapt to climate change giving that two-thirds emission in the country comes from deforestation.
She hinted that countries bonded by the Commonwealth charter must collaborate to effectively achieve security, prosperity, sustainability, and finance for all.
"So, it's all about investing and protecting the future generations," she said. "We must connect and innovate on how to transform around these big challenges – climate change, good governance, and trade."
Speaking also at the event, implementer of the Nigeria for Nature Project, Rita Idehai, advocated the need to be more deliberate in designing women centric adaption strategy.
This, according to her, should capture the important needs that are appealing to women and communicate such in languages that they understand.
"We need to invest in women-based solutions in a way that is systematic and not as we currently are doing to support them in building adaptive capacity so that they are resilience to the impact of climate change," Idehai said.
She acknowledged that while it is commendable to have a gender national action plan, but also decried that its implementation has been stalled due to poor financial support.
By Etta Michael Bisong, Abuja