Minister of Finance, Mrs. Kemi Adeosun, on Thursday sought the understanding of members of the private sector in the ongoing policy review by the current administration.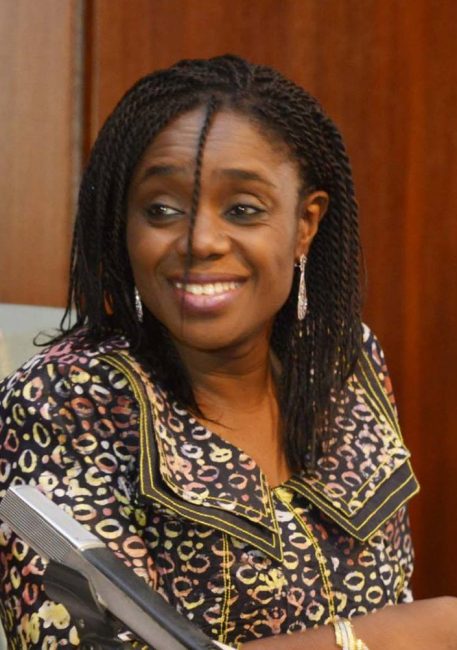 The minister, who spoke during the visit of the leadership of the Nigerian Economic Summit Group, (NESG) to her office in Abuja, challenged the private sector body to come up with policies which are implementable in view of the current economic situation in the country.
Extending her hand of fellowship to the NESG, the minister said the Ministry of Finance is ready to work with them and therefore challenged the private sector group to keep track of some of the recommendations to the Federal Government.
She said: "I want to challenge you by asking you to keep track of how many of your polices are implemented and those not implemented. You also need to find out why those policies were not implemented. They may be great policies at wrong times, or they may be wrong policies. They may even be un-implementable policies.
"I'm giving you the commitment of the Federal Ministry of Finance to assist you. You are invited to the Federal Ministry of Finance and spend a day and sit with our people and see how government affairs are being run."
The minister also stressed the need to prioritise in the face of the revenue challenge in the country.
She stated: "Yes, the economy is challenged and people are extremely frustrated and we need to rebuild fundamentally, we need to prioritise. We have to rebuild this country and it has to be data driven.
"We are already overhauling our tax policy. We want to have a realistic picture of tax. We need to realise that with the collapse of commodity prices we don't have enough foreign exchange to buy as many imported goods as we like to, so when there is import substitution, we must embrace it."
She justified the stoppage of the policy on Export Grant which, according to her, has been seriously abused.
Responding to the explanation sought by NESG on the current status of Export Grant, the minister stated that, although her predecessor in office halted the implementation of the policy, she believed the decision was in order going by harvests of startling revelations on the abuse of export grant.
She stated: "On paper, why will you cancel Export Grant? The EG is set up to encourage export business. However, in a situation, where we do not have control, we open up doors for the kind of abuse, which are only imaginable. We have people exporting stones, describing them as high valued goods, collecting an import credit and using that to import fish.
"We do need to look for how to support export, but we have to be very realistic in the recommendations we are coming up with."