The Asian Development Bank (ADB) has announced that it will more than double the level of climate financing it will mobilise for its Pacific developing member countries to over $500 million between 2017 and 2020.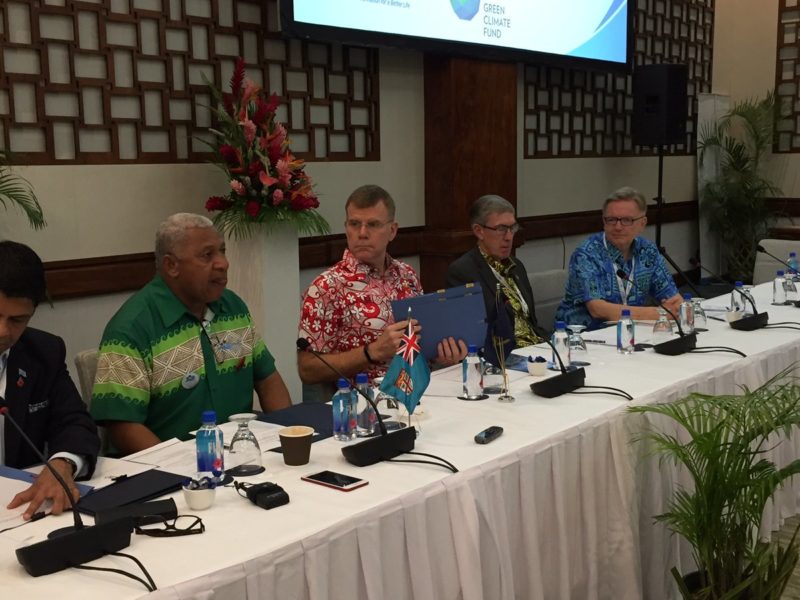 The announcement was made during a ministerial meeting in Fiji to prepare for the United Nations Climate Change Conference (COP23) billed to hold in Bonn, Germany from November 6 to 17, 2017. Fiji has the Presidency of the Bonn meeting.
In addition, the ADB signed two concrete agreements: first with the Government of Fiji for a $42 million loan to improve water and sanitation services to over 300,000 people in the greater Suva area, while ensuring that critical infrastructures are climate resilient. Second is with the Green Climate Fund (GCF) for a $31 million grant to the country through ADB.
"ADB has been supporting Fiji to improve water and sanitation for more than 20 years," said the bank's Vice-President, Stephen Groff. "With this new investment, we expect to assist Fiji expand water supply by 40,000 cubic meters per day, ensure 98% of households in Suva have access to clean water, and expand the sanitation network for additional 4,500 households to access reticulated sewerage by 2023."
The Fiji Urban Water Supply and Wastewater Management Investment Programme was among the first group of projects approved by the board of the Green Climate Fund Board at its meeting in Zambia in 2015. The investment will also be co-financed by the European Investment Bank.
Prime Minister and Incoming COP President, Bainimarama, said: "As the incoming President of COP23, one of my top objectives is to create better access to finance for projects like this, not only for Fiji, but for other vulnerable countries in the region and around the world. I would not only like to thank the ADB and the GCF for their technical and financial support, but also for their leadership and forward thinking on climate finance more broadly. I encourage more lending institutions to follow their example and to join us in our grand coalition to build a more resilient, carbon-neutral world."