ActionAid Nigeria has commended the effort of the Federal Government on the negotiations that led to the release of 82 Chibok girls kidnapped three years ago by Boko Haram.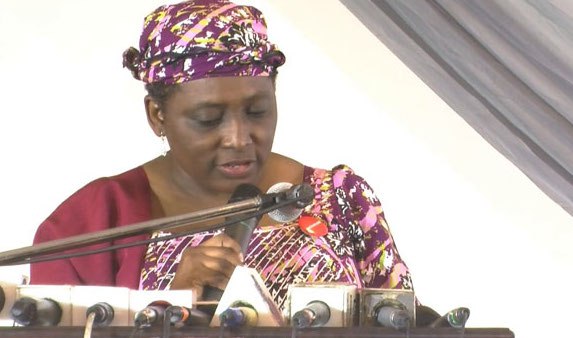 ActionAid Nigeria's Country Director, Ojobo Ode Atuluku, in a statement made available to EnviroNews on Monday, May 8 2017, said: "it is commendable that the Federal Government prioritised the life and future of the innocent young girls over holding prisoners of war.
"The government more than anything else must prioritise the girls' integration into society, support relevant institutions to help them reclaim their paused dream of acquiring education and provide proper psychosocial support to ensure their well-being."
Ms Atuluku added that the girls must be protected against all forms of discrimination and called on authorities and traditional institutions close to their communities to assist them in their pursuit of happiness and reclaiming their dreams.
She said: "The girls' education is critical for Nigeria. With the increasing levels of inequality and gender disparity in education especially in Northern Nigeria, the government therefore must deepen its effort at securing the release of the remaining Chibok girls and other women and girls who are still held captive by the insurgency.
"We call on the government to intensify its commitment to end the security challenge in the country and ensure that Nigerian children learn in an environment that is free from danger."