Retired Col. Sama'ila Yombe-Dabai, Kebbi Deputy Governor, on Wednesday, February 15, 2023, said that the state's Ethanol Biofuel Project, which is expected to gulp $86 million, would soon take-off.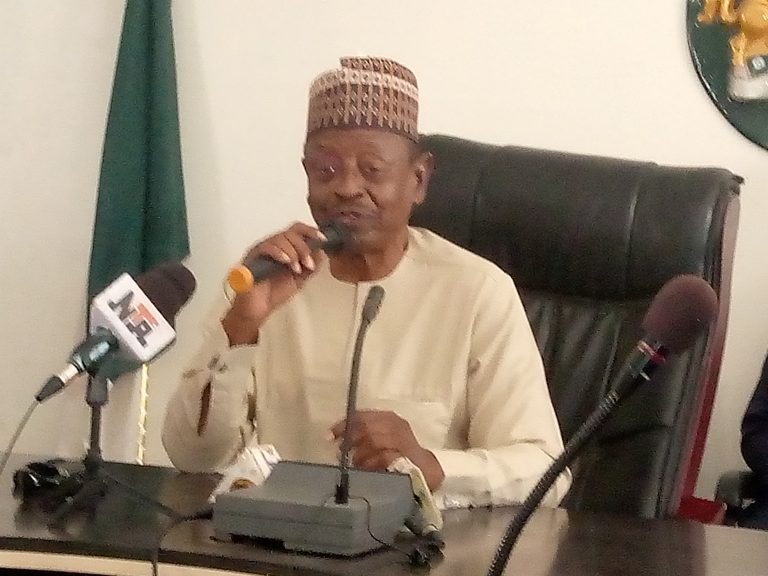 Yombe-Dabai made the disclosure while speaking on new developments in Birnin Kebbi, the state capital, on the modular refinery project to be cited at Danko Wasagu in Zuru Emirate.
About five years ago, the state government constituted a team, chaired by Prof. Muhammad Abubakar-Ka'oje, to come up with modalities for achieving the project.
The modular refinery project, to be jointly financed by Kebbi State Government, Nigeria National Petroleum Company (NNPC) Limited, and 3D High-tech System, is expected to produce biofuel from cassava cultivated from the area.
The deputy governor said: "This meeting is prompted by the gigantic step we have achieved as far as efforts being made by His Excellency, Sen. Abubakar Atiku Bagudu, is concerned."
He recalled that few days back he represented the governor and signed an agreement between the NNPC, 3D High-tech System and Kebbi Investment.
Yombe-Dabai assured that the refinery, when established, has the capacity to employ over 5,000 people, apart from creating environment for commerce to large number of residents.
The deputy governor said after signing the agreement, smooth path had been created good enough to move to the site, assuring that in the next few days Danko Wasagu would be hosting the ground breaking.
According to him, the project is one of he unique projects in Nigeria and the only one in Northern Nigeria.
On his part, the Team Leader, Prof. Muhammad Abubakar-Ka'oje, revealed that the governor was very serious about the project in view of the pressure he mounted on the team to actualise the biofuel dream.
He assured that in less than one year of the commencement of the project, Gov. Bagudu was able to fulfill all obligations on the part of the state government.
"We finished our own part of the bargain four years ago," he said.
Abubakar-Ka'oje attributed the delay in commencement of the project to COVID-19 pandemic and the nature of the assigment being a business venture which needed to leave no stone unturned.
He noted with satisfaction that the project would bring dividends of democracy to Kebbi State in the areas of provision of schools, construction of roads, provision of power and water supply and hospitals, among others.
The team leader added that the co-investor had an emotional attachment to Zuru and very much ready and willing to ensure that the vision and mission of the project come true.
By Muhammad Lawal