The UPS Foundation, the philanthropic arm of UPS, has announced that it will award more than $7.7 million in global diversity and inclusion grants to 39 organisations. The grants will support economic empowerment, initiatives to empower women and girls, and, workplace inclusion.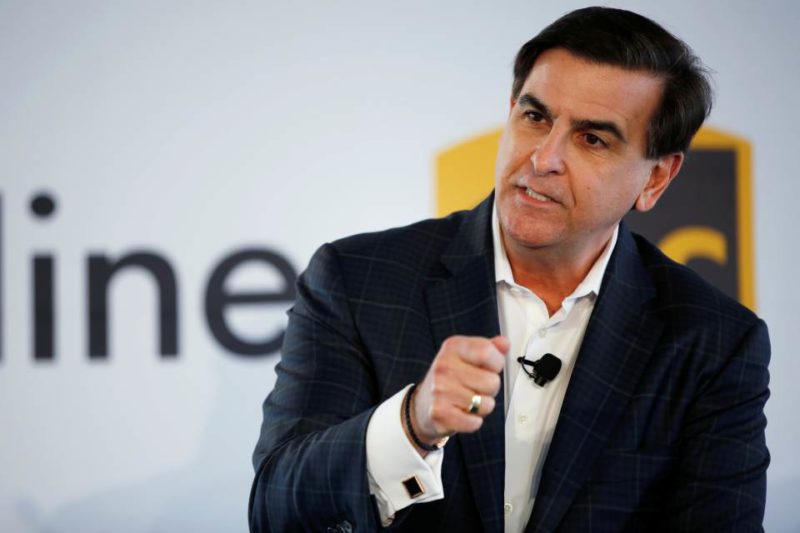 "We are proud to partner with organisations that are innovating and making measurable impacts on the lives of people all over the world," said Eduardo Martinez, president of The UPS Foundation and chief diversity and inclusion officer at UPS. "The diversity and inclusion initiatives we are supporting will help advance the United Nation's Sustainable Development goals and drive positive change to make the world a better place for this generation and generations to come."
Among the organisations receiving grants are three non-profits that stand out in terms of their innovation and impact:
Graca Machel Trust, a pan-African advocacy organisation focused on women's economic and financial empowerment, child health and nutrition and education, among other areas. Graca Machel is the former First Lady of Mozambique and the widow of Nelson Mandela. The UPS Foundation grants will support two key Graca Machel programmes: the Raising Voices for Women Cross Border Trading initiative to help women in West Africa, who comprise nearly 80 percent of the Cross Border Traders, formalise their business, and, the Women Advancing Africa Forum, which will be held in August 2017 and will focus on addressing economic imbalances in Africa.
Strive for College, an organisation that encourages students in public schools to apply for college and helps them find the money to fund their education. In 2016, 99 percent of Strive students went to college (most of them first generation college students in their families) and 89 percent required no debt for tuition. The UPS Foundation grants will help the organisation scale its programme to reach 100,000 low-income students this year.
The Peace Corps to support the implementation of the Let Girls Learn Project, a five-year project launched by former President Obama and former First Lady Michelle Obama in 2015 that aims to eliminate barriers to education for 62 million girls in 60 countries. In 2016, the programme reached 1 million people and resulted in 296 Let Girls Learn Projects in 39 countries and 628 volunteer-led projects in 56 countries. The new Administration will continue the programme under a re-branded name.
Additional grant recipients include the following organisations.
Economic empowerment grants
Expansion of Aspira of America, Inc.'s financial education program to 240 Latino youth and families by training and reaching 500,000 Latino households
Funding to expand the Council for Economic Education's Centre for Economic and Financial Education, teaching financial literacy to more than 250,000 students in New York City
Support of the Cuban American National Council and its Financial Literacy and First Time Homebuyer Education Workshops
Development of Native Edge, an online business development and training ecosystem through the National Centre for American Indian Enterprise Development
Support for the National Urban Fellows placement of a Class of 2017 National Urban Fellow
Providing entrepreneurial skills development through the National Urban League, Inc.
Delivering career development and professional networking resources to disabled individuals, awarded to the National Organisation on Disability and The Viscardi Centre
Support for World Association of Girl Guides and Girl Scouts (WAGGGS) to increase participation of young women and to expand the leadership potential and capacity of WAGGGS's member organisations
Accion International to support the organisation's work in Nigeria to bring high-quality, affordable financial services to nearly 750,000 individuals by 2020
Funding to assist Opportunity International, Inc. in expanding its financial and training services to reach more than 40,000 low-income Colombian women
Support of Catalyst for Women's learning website, which provides leadership training and business skills to women around the world
Education empowerment grants
Improving literacy, school engagement, college readiness and youth development, awarded to CHOICES Education Group, the National Association for the Advancement of Coloured People, and the National Black Child Development Institute
Offering scholarships for continuing education through the African Leadership Foundation, American Indian College Fund, Brigham Young University, Clark Atlanta University, the Hispanic Scholarship Fund, Inc., Morehouse College, Spelman College, the United Negro College Fund, Inc., and 100 Black Men of America, Inc.
Strengthening leadership and empowerment of students, awarded to the National Council of La Raza, Council of Independent Colleges, Girls Incorporated, Strive for College, and the Organisation of Chinese Americans
Inclusion grants
Contributions to the Alexander Graham Bell Association for the Deaf & Hard of Hearing's Knowledge Centre website, supporting 250,000 children
American Corporate Partners toward support for the mentoring programme for transitioning military veterans as they enter the civilian workforce
Hispanic Association on Corporate Responsibility for key events support
Support of the Human Rights Campaign Foundation's website as a source of information on LGBTQ issues
Growing the volunteer network for the Special Olympics of Georgia, Inc.
Funding to support Braille literacy programming for the National Federation of the Blind
Executive Leadership Foundation supporting leadership development for high potential African American candidates
Paralysed Veterans of America (PVA) to support Operation PAVE, the PVA's vocational rehabilitation programme; toward support for the National Veterans Wheelchair Games; and additional support
National Organisation on Disability (NOD) to increase employment opportunities for college graduates with disabilities through the Campus to Careers programme
Human trafficking prevention grants
Leadership Conference Education Fund toward its human trafficking programme and the creation of a toolkit to give individuals and organisations the power to confront trafficking in the U.S., and address the nature of trafficking as it affects people of colour and minors, particularly LGBTQ youth
United Way Worldwide Centre for Human Trafficking and Slavery toward a community training curriculum