The National Oil Spills Detection and Response Agency (NOSDRA) on Monday, September 7, 2020 confirmed that 45 barrels and not 45,000 barrels  of crude oil leaked from a well head in Bayelsa State on March 17.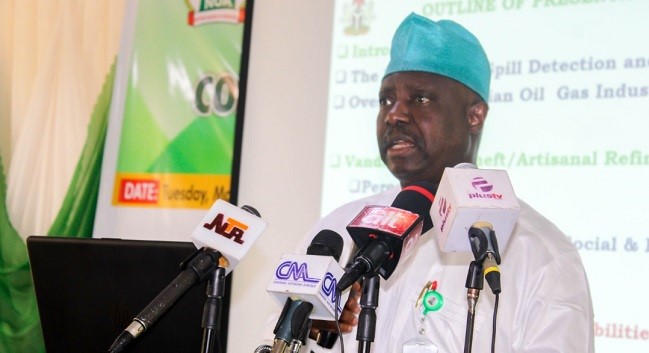 The incident occurred on a well head owned by Shell at Angiama community.
NOSDRA admitted on its official twitter handle that it erred in an earlier update that indicated that the spilled volume was 45,000 barrels and apologised for the error.
When contacted, Mr Musa Idris, the Director-General of NOSDRA, urged the public to disregard the earlier tweet on the 45,000 barrels spill.
It will be recalled that, on Friday, the agency announced that a Joint Investigative Visit (JIV) to the incident site indicated that 45,000 barrels leaked from the facility due to equipment failure.
JIV is a statutory exercise carried out by representatives of host communities, oil firm, state government and regulators to ascertain the cause and estimated volume of oil spill after a leakage is reported by operator of facility.
The JIV report No. 0478 indicated that the oil spill adversely impacted an area of 1.2 hectares, while the post spill impact assessment was yet to be carried out.
The report listed the incident as an operational spill and stated that recovery of leaked crude was completed on March 30.
By Nathan Nwakamma