The number of people killed in flooding triggered by heavy rains has risen to 44 in the Congolese capital Kinshasa.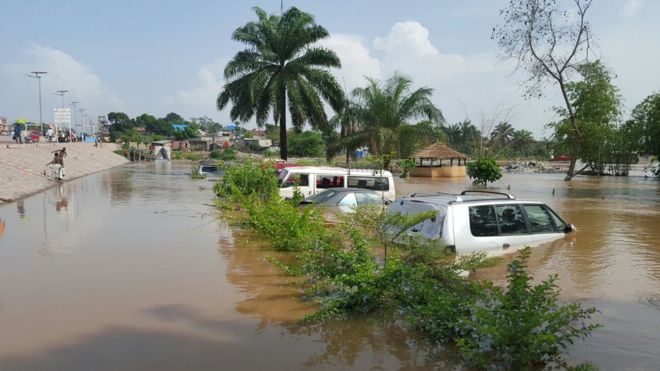 "This figure remains provisional as rescue operations are ongoing,'' Dominique Weloli, the Provincial Health Minister told newsmen on Friday, January 5, 2018.
Weloli had placed the death toll at 35 on Thursday.
"The victims were killed by collapsing walls, landslides or drowning,'' the minister said.
Heavy rains hit Kinshasa on Thursday, starting in the early morning and continuing for hours.
Weloli said that the floods had destroyed several houses.
Electricity supplies to 10 of Kinshasa's 24 districts had been knocked out after the Kalamu River burst its banks and flooded a high-votage electricity substation.
"The city's poor sewage system is partly to blame for the collapsing infrastructure,'' Weloli said.