Katrin Jakobsdottir, the 41-year-old chairwoman of the Left-Green Movement, emerged in November 2017 as the newest Prime Minister of Iceland. One of the most well-liked politicians in the country, Jakobsdottir, a former education minister and avowed environmentalist, has pledged to set Iceland on the path to carbon neutrality by 2040.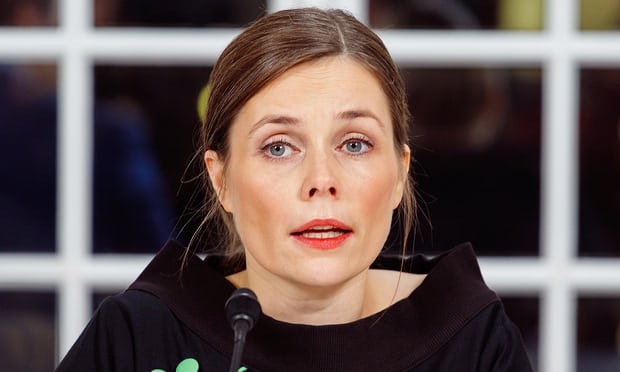 Considered to be Iceland's most trusted politician, Jakobsdottir took office on Wednesday, November 29 after formally signing a new government accord with the centre-right Independence and Progressive parties.
As Iceland's fourth prime minister in only two years, Jakobsdottir took office at a time when national politics was tainted by public distrust and scandal. A democratic socialist, Jakobsdottir is viewed as a bridge-building leader that may lead the country towards positive, incremental change.
"She is the party leader who can best unite voters from the left and right," said Eva H. Onnudottir, a political scientist at the University of Iceland, according to the New York Times. "Because this coalition includes parties from the left to the right, their work will be more about managing the system instead of making 'revolutionary' changes."
Since forming its governing coalition, Jakobsdottir's Left-Green party has already taken bold steps to assert its environmentalism. Rather than appointing a party member of parliament, the Left-Greens have picked Guðmundur Ingi Guðbrandsson, environmental activist and CEO of Landvernd, the largest nature conservation and environmental NGO in Iceland, to serve as Minister of the Environment. The government's new coalition is expected to continue the work to address climate change began under previous administrations.
While climate change has proven to be somewhat of a boost for Iceland's tourism industry, which welcomed approximately 2.2 million visitors in 2017, the nation of just over 300,000 recognises the importance of shifting to a clean energy economy and preparing for disruptive changes in the coming decades. Iceland's climate change action plan involves shifting to clean energy in transportation by improving infrastructure for electric cars, planting more trees, and sourcing all energy for public institutions from renewable sources.