No fewer than 2,239 women where tested HIV positive in Kaduna State, North-west Nigeria in 2014.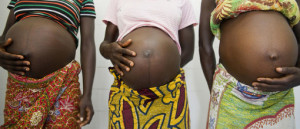 This was contained in a report released on the update of Prevention of Mother to Child Transmission (PMTCT) of HIV/AIDS in the state.
Malam Lawal Abubakar, Secretary Kaduna State PMTCT, TWG disclosed this while Presenting a paper at a  one day seminar on (PMTCT) organised by UNICEF held in the state.
Malam Lawal said 377 women out of the figure are from Kaduna North, 262 Chikun, 237 Kachia and 213 in Zaria local government areas respectively.
He said the lowest Local government areas are Kudan 8, Kauru 11 and Kaura 16 women.
All the women were tested to be HIV positive in 2014.
The data reveals that only 764 out the 2,239 women returned to health facilities for counselling.
"Those who didn't return did so for the fear of being stigmatised while others who refused to tell their husbands did so for fear of being divorced.
"A 70% target was set for HIV testing for pregnant women in the state. But unfortunately only seven out of the 23 local government areas where able to meet the target which falls below the overall target for the state," he said.
Malam Lawal said although the number of health facilities providing PMTCT services in the state has increased from 37 in 2007 to 475 in 2014, yet there is poor utilisation of counselling and testing services in the state.
The report said the Central Senatorial Zone of the state recorded less than 48%, Southern Zone 54% and North 61% of women that attended HIV testing counselling facilities in 2014.
By Ibrahim Mohammad