WaterAid Nigeria wants political parties and their candidates to mainstream water, sanitation, and hygiene (WASH) issues into political campaigns, as the country prepares to hold  the 2015 general elections.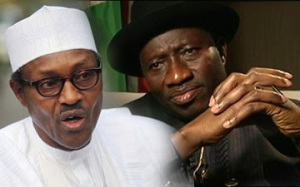 Towards achieving this, the UK charity in collaboration with several civil society partners including YouthWASH Nigeria and Water and Sanitation Media Network is mobilising the general public to demand political parties and aspirants to proffer solutions to Nigeria's water and sanitation crisis in their manifestos. About 63 million people are believed to without access to safe drinking water, while about 39 million are still defecating in the open, according to WaterAid.
Speaking in Abuja last week during a workshop to sensitise journalists, bloggers and WASH activists on the 'Vote4WASH' campaign, Saheed  Mustapha, Advocacy and Partnership Manager, WaterAid Nigeria, called on voters to demand solutions to water and sanitation issues from political aspirants for local, state, and federal positions, saying: "Water  is a developmental issues such as education, basic healthcare, and economic delivery, as such it should be in the forefront of national political discourse."
National Coordinator of YouthWASH, Nature Obiakor, said Nigerians youths through the Vote4WASH campaign will engage with political aspirants and hold them accountable should they fail to redeem their WASH pledges, after being sworn in. "Vote4WASH campaign will not end at the conclusion of the 2015 general elections, it continues after election, because we would demand that elected public offices deliver their WASH promises," he said.