Governor of Cross River State, Senator Liyel Imoke, has said that the United Nations-promoted Reducing Emissions from Deforestation and Forest Degradation (UN-REDD+) programme being implemented in the state as a pilot area is positively impacting the citizenry in the area of forest management.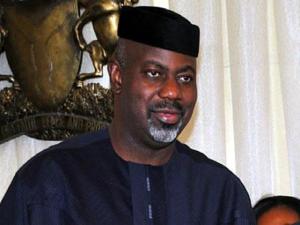 Imoke, who made the disclosure on Friday in Calabar, the state capital, during the programme's Stakeholder Engagement Forum, stated that this comes against the backdrop of the desire to continue to explore every opportunity to build on existing structures and processes.
He said: "Today, we see REDD+ beginning to have impacts in our state. Though still at the REDD+ Readiness Phase, there is already strong evidence of positive behaviour change towards the management of our forests, and coordination of all stakeholders to invest in meaningful initiatives that will benefit first our forest dependent communities, and everyone else.
"We are happy to note the advancement in REDD+ implementation in Cross River State. As stakeholders become more informed and involved in the process, we as government are waiting to receive feedback that will influence policies and processes based on evidence and with the intent on preserving our culture and wellbeing. We in Cross River State have recognised that the responsibility lies on us all to join hands and preserve our heritage and our future. We owe this to ourselves, to our children now and future generations, and the global community. With God on our side, we will succeed."
He inaugurated the REDD+ Stakeholder Forum, comprising six stakeholder groups including forest dependent communities, government bodies, media, academia, civil society and the private sector. It will coordinate actions and responses in order to create harmony in forest governance processes.
National Coordinator, Nigeria UN-REDD+ Programme, Salisu Dahiru, who disclosed that the country has been opportuned to join the World Bank's FCPF REDD+ family, declared that lessons from Cross River's Stakeholder Engagement are critical.
"Nigeria's REDD+ programme is a realistic one, not too ambitious, and designed to suit our federal structure. We are encouraged that the two-track approach of Nigeria is succeeding; we look forward to a positive scaling up of the REDD+ programme to two additional states and the entire country," he added.
Chairman Cross River Forestry Commission (CRSFC), Odigha Odigha, said of the forum: "We are trying to establish ownership of the entire programme and the ownership should start from a process that we all designed and took part in. This is talking about establishing a community-based REDD+ platform where decisions will be taken by the committee and essentially talking about providing alternative livelihood.
"We are complying with the basic element of good governance, participatory behavior, accountability, transparency and equity. The stakeholders are truly contributing – they are not influenced into forming an opinion."
Board member, CRSFC, Arikpo Arikpo, expressed hope that besides financial support to improve community forestry activities that have historically been constrained by limited resources, REDD+ would bring non-financial benefits including improvements in institutional capacity and human capital.
"It is hoped that better monitoring of resource extraction and greater enforcement of rules may result in improved forest carbon and livelihood outcomes. For REDD+ as a forest-based climate change mitigation strategy to succeed, it is expected that the funding for programmes would be timely, and implementation participatory," he submitted.
Tony Atah (UN-REDD+ Stakeholder Engagement Specialist) and Ruth Akagu (South East Regional Coordinator of the Nigerian Conservation Foundation), stressed that besides the inauguration of the Stakeholder Forum, the programme would likewise implement Community Based REDD+, commence FPIC (Free, Prior and Informed Consent), develop REDD+ implementation strategy, mainstream gender strategy, and develop appropriate policies and legal instruments.
They added: "If change in climate and loss of biodiversity had no meaningful impact on humanity, nobody would care. REDD+ therefore is all about the people – promoting people-centred and people-driven development through improved natural resource management."
After deliberations, participants underlined the need for Community Based REDD+ (CBR+) to address the issue of poverty in forest dependent communities. According to them, REDD+, through CBR+, should support communities to raise fund for community level projects through advocacies in international events.
"While youth education and capacity building to be encouraged to reduce pressure on forest, biodiversity management initiatives should include watershed management. Capacity building for rule enforcement in forest dependent communities will ensure compliance and improved forest governance," they added.
The newly inaugurated Stakeholders Forum will, besides liaising between REDD+ and all stakeholders, ensure that the voices of communities are well documented and integrated into relevant policies.
The Forum will also: contribute into work plans and periodic progress review of REDD+; develop data base of stakeholders e.g. phone numbers to facilitate effective dissemination of information among forest dependent communities and other stakeholders; and participate in the production and dissemination of knowledge products for effective information dissemination.
Essentially, it will: create awareness; build capacity; implement CBR+ especially livelihoods component; train the media training; organise knowledge sharing meetings and strengthening the forum by holding quarterly and bi-annual meeting.
Under the Forum, the forest dependent communities are Mbe/Afi Cluster (Boki LGC), Iko/Esai Cluster (Akamkpa, Yakurr, Obubra and Etung LGCs) and Mangrove Cluster (Akpabuyo, Calabar South, Calabar Municipality, Bakassi and Odukpani LGCs).
Government bodies will have representatives from: CRSFC, Ministry of Agriculture, Ministry of Environment, State Planning Commission, Department of International Development Cooperation, Department of Tourism Development, Department of Investment Promotion, Ministry of Justice, Ministry of Lands, Ministry of Women Affairs and CRS House of Assembly.
Others include: civil society organisations (3), media (2), academia (Forestry & Wildlife Department, University of Calabar; Department of Geography & Environmental Sciences, University of Calabar; Faculty of Agriculture, Cross River University of Technology).
Private sector players are: Dansa, banks (Ecobank, Zenith Bank), Timber Association, Wilmar, OKIP, Unicem and Flour Mill Plc.