The FADAMA III Additional Financing (AFII) Programme on Thursday, January 18, 2018 distributed farm implements to 19 tomato growers associations in Sandamu Local Government Area of Katsina State so as to boost their productivity.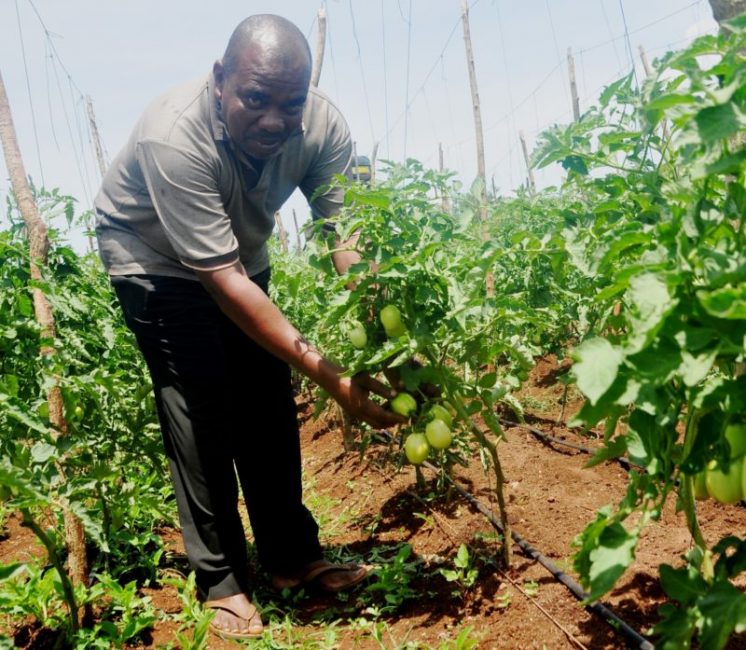 Alhaji Bashir Zango, the State FADAMA Project Coordinator, who distributed the implements to the beneficiaries in Ruma district, said that the programme was sponsored by the state government, in collaboration with the farmers' association.
He said that the implements included 57 water pumping machines, 1,900 water generating pipes and 57 insecticide sprayers, adding that 60 bags of fertiliser were also distributed.
He said that a total of 190 tomato growers would benefit from the gesture, adding that the farmers from 19 associations were carefully selected for the programme.
"Each farmer will receive three bags of fertilisers – one bag of urea and two NPK fertilisers.
"We will drill 57 tube wells for the farmers and each association will get three tube wells.
"We urge the beneficiaries to make judicious use of the items, as we will strictly monitor the programme implementation.
"We plan to expand the scope of the programme to accommodate more associations,'' Zango said.
In his remarks, Alhaji Usman Ahmed, Director of Agriculture, Sandamu Local Government Council, represented by Mr Sada Rawayau, Head, Local Government Administration, commended the state government for the programme.
He said that the programme would provide employment opportunities for the youth, while alleviating poverty in the society in general.
"The programme will boost food security in the area, as tomato will be produced in commercial quantities.
"The market is ready and tomato sales will not be a problem for the farmers,'' Rawayau added.