The aversion of the public against plans by the Lagos State Government to embark on Public Private Partnership (PPP) in the water sector is gathering momentum as 185 national and global organisations this week wrote to Governor Akinwunmi Ambode, asking him to stop the plans and instead commit to democratically-controlled water systems that the people can have a say in.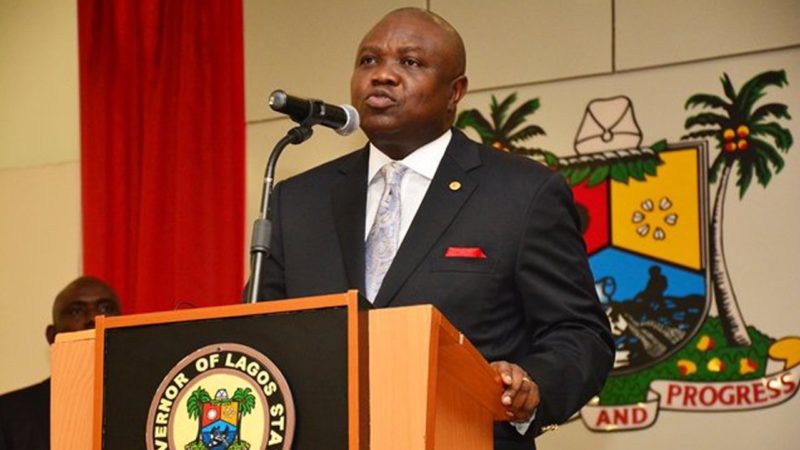 Several key government functionaries in the Lagos government were copied in the letter. They include the Commissioner for Environment, Dr. Samuel Babatunde Adejare; Speaker of the Lagos State House of Assembly, Mudashiru Ajayi Obasa; and Chairman, House Committee on Environment, Lagos State House of Assembly, Dayo Saka Fafunmi.
The groups, led by the Environmental Rights Action/Friends of the Earth Nigeria (ERA/FoEN), expressed aversion to the Lagos State Water Corporation (LSWC) pursuing multiple concessions and other corporate contracts, including a 25-year concession for the Adiyan II project, and a PPP for the Odomola project.
According to them, experiences in cities around the world show that PPPs and other privatisation contracts often bring unexpected costs for cities, raise rates for consumers, and produce labor violations and infrastructure neglect.
They therefore urged the Lagos government to withdraw current efforts to secure corporate concessions and contracts in the water sector, and commit to public funding of water and ensure robust and accountable democratic process for implementing any legislation relating to water and sanitation.
The groups said they are eager to see the Ambode administration commit to ensuring the human right to water through a democratic, public system which will not only ensure all Lagosians can access clean, safe water but will also set an example for governments around the world.