In a few days, as many as 181 countries will converge on Geneva, Switzerland, for the Eighth Conference of the Parties (COP8) to the World Health Organisation Framework Convention on Tobacco Control (WHO-FCTC) to shut off one of the last avenues of influence the tobacco industry has to interfere with public health policymaking at the talks.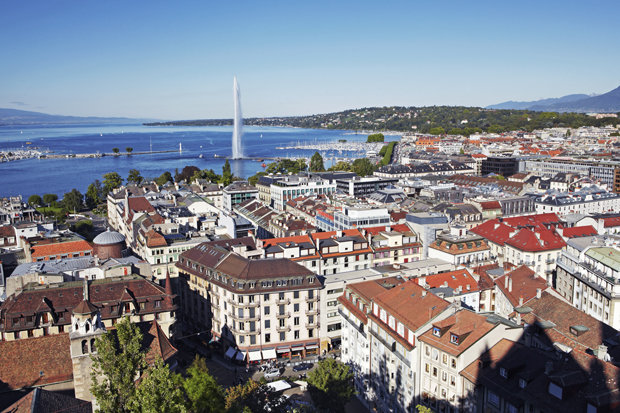 At the conference holding from October 1 to 7, 2018, countries will advance a provision that will prohibit the tobacco industry from exploiting public badges, which are allegedly used by tobacco industry representatives to delay, block and weaken the treaty.
In the past year, in advance of COP8, Big Tobacco has allegedly escalated its attempts to re-normalise the industry: doubling down on promoting heat-not-burn products and launching a billion dollar foundation in hopes of regaining supposedly lost footing in policymaking spaces. This year, governments will also advance policies to eliminate the trade.
The policy to kick Big Tobacco out stems from a broader treaty directive called Article 5.3 that prevents industry interference in the halls of government. Internal industry documents show that when the tobacco industry successfully gains access to the talks by attending on public badges, they obtain confidential information, lobby government delegates, and attempt to water down public health policy.
"The number one barrier to fully implementing this life-saving treaty is industry interference," said Michel Legendre, associate campaign director with Corporate Accountability. "With Big Tobacco on the defensive, and governments poised to give it the boot, the outcomes of this year's Conference of the Parties will mark a turning point for public health."
The policy decision to truly eliminate the industry from the halls of negotiation will have resounding implications for policymaking spaces in other arenas, like the U.N. Framework Convention on Climate Change, where industry interference inside of the negotiating spaces appears to have been a significant barrier to real success.
"The Public Badges policy is a revolving door that Big Tobacco continues to exploit. The talks present a crucial opportunity for Parties to bound together to finally shut that door to stop Big Tobacco meddling," said Philip Jakpor, Network for Accountability of Tobacco Transnationals (NATT) Nigeria Spokesperson.
The global tobacco treaty, known formally as the World Health Organisation Framework Convention on Tobacco Control (FCTC), entered into force in 2005. To date, 181 countries and the European Union have become Parties to the treaty. It contains the world's most effective tobacco control and corporate accountability measures – estimated to save more than 200 million lives by 2050 when fully implemented.
Other key developments/issues of focus at the Eighth Conference of the Parties to the Framework Convention on Tobacco Control include:
The Philip Morris International-funded Foundation for a Smoke-Free World has launched and is expected to lobby heavily in support of the industry at this year's negotiations.
For the first time, governments have seen hundreds of newly public internal documents that detail Big Tobacco's extensive lobbying and manipulation schemes to undermine the talks.
E-cigs regulation
Strengthening of FCTC Article 19 with focus on facilitating access to justice for victims of smoking-related disease; healthcare cost recovery; and enforcing existing tobacco control measures or general laws relevant to tobacco, including injunctive relief.