The United Nations Children's Fund (UNICEF) on Wednesday urged traditional rulers to support efforts aimed at reducing the high prevalence of HIV/AIDS among adolescents in Kaduna State.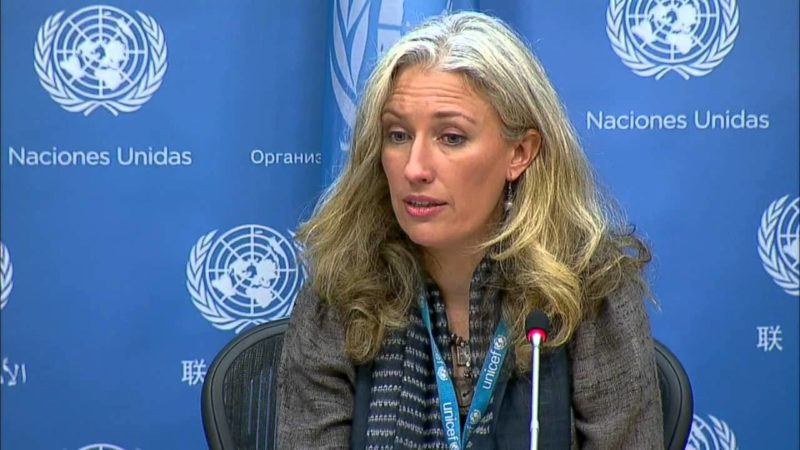 UNICEF's Communication Specialist in Kaduna, Malam Rabiu Musa, disclosed this at the opening of a two-day workshop to enlighten traditional rulers on the high prevalence of HIV/AIDS among adolescent and young persons (AYPs) in the state.
According to him, about 18,000 adolescents are living with HIV/AIDS in the state.
Musa said the workshop, holding in Kachia, was organised by the National Orientation Agency to enlist the support of traditional rulers towards tackling the burden.
He explained that after the orientation, the traditional rulers would be expected to support the creation of HIV/AIDS services centres in their various communities.
"The traditional rulers will also play a key role in increasing male's support for anti-natal care and Prevention of Mother to Child Transmission (PMTCT) of HIV,'' he said.
To stem the prevalence of AYPs living with HIV/AIDS in the state, the UNICEF officer said that effort must be made to locate such youths and place them on treatment.
He, therefore, charged parents and caregivers to put an eye on young children because they are very delicate at that stage of their life.
"Research has shown that about 80 per cent of the HIV transmission in Nigeria is related to sexual contact while 10 per cent through blood transfusion.
`The remaining 10 per cent is through other routes such as mother to child transmission, injection by drug users and use of unsterilised instruments.''
He spoke on the need for religious leaders to take the campaign against HIV very serious in their places of worship, to help reduce the burden of the scourge.
The communication specialist noted that HIV could be managed at the early stage, but stressed that prevention remained the better option.
"HIV can be prevented and can be properly managed; but prevention and effective treatment require teamwork.
"The teamwork involves the child, the family, HIV experts, community, governmental, non-government institutions and international partners,'' Musa said.
He urged the youths to be faithful to their partners and advised them to use condoms correctly and consistently because "unprotected sexual contact with an infected partner can result in being infected''.
NAN recalls that the Kaduna State AIDS Control Agency recently said that it had experienced significant progress in the control of HIV/AIDS leading to drop in the number of victims.
The Executive Secretary of the agency, Dr Mark David-Anthony, had told NAN in Kaduna that the prevalence rate had dropped from 11.6 per cent in 1999 to 2.2 as at 2014.
By Philip Yatai