No fewer than 137 park rangers lost their lives to wildlife attacks among several unfortunate homicide related cases, across seven regions of the world in the last 12 months, the International Rangers Federation (IRF), said on Tuesday, August 4, 2020.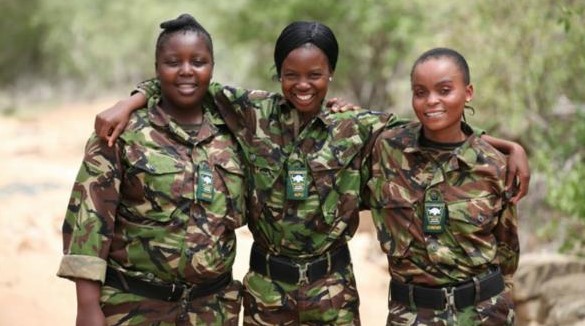 Its President, Chris Galliers, made the disclosure at the 2020 World Ranger Day, celebrated annually on July 31.
Galliers' speech was read by Dr Ibrahim Goni, Conservator-General, Nigeria's National Park Service, during a Zoom meeting in Abuja to commemorate the World Rangers Day.
He said that the figures accounted for the highest number of rangers' deaths since the inception of the Roll of Honour in 2011.
Galliers said of the seven IRF regions, Asia had the greatest number of rangers' killed at 66 deaths, representing 48 per cent of all ranger deaths.
According to him, Africa has the second highest number of rangers' deaths of 40, making up 30 per cent.
"We know that this number could be considerably higher, as not all ranger deaths are reported or publicised.
"The number is still unacceptably high, with 1,013 recorded ranger deaths over the past decade.
"This is of major concern. We, as the ranger family, share in the loss of our colleagues and their families, and look to honour them on the World Ranger Day for all that they had contributed to the profession and conservation."
He said the main cause of deaths on duty for rangers was homicide, which accounted for 43 deaths, adding that these deaths mostly occurred in Africa and Asia.
"In addition, the environment in which rangers work can be hostile and dangerous, threatened by the very animals that they serve to protect.
"Wildlife attack accounted for the second highest cause of rangers fatalities, with 24 deaths.
"Other causes include accidents- 33 deaths; drownings- 14 deaths and illness/natural causes- 23 deaths."
The IRF president said the the federation, at the World Ranger Congress, at Nepal in November, 2019, set some ambitious actions to professionalise the sector and support those working on the frontline.
He said for the rangers around the world, the COVID-19 pandemic had created new challenges and threats.
Galliers said that, for the most part, rangers had been classified as essential services, allowing them to continue their invaluable works.
According to him, rangers need the support of the world, and to achieve this, regardless of COVID-19, or not, there is a need for empowered and well supported rangers, operating in a more secured work place, who will become ambassadors for the profession to inspire the next generation.
"We hope that the world takes a greater appreciation of the value of protected and conserved areas and the people who protect them, and realise having a minimum of 30 per cent of the earth protected by 2030 is a real necessity.
"On behalf of IRF and the Board, we thank all those that are taking the time to voice their support for rangers. Thanks too must go to all that are running programmes to keep rangers operational and effective through this difficult time.
"Finally, a thank you to the ranger families for their support and the sacrifices that they live with continuously."
In his remarks, Mr Andre Dunn, Wildlife Conservation Society (WCS), Nigeria Project, said the current COVID-19 pandemic had added to some of the challenges being faced by rangers.
Dunn, however, said it was commendable to note that ranger patrols by the Nigerian National Park Service had not once faltered during this turbulent period.
According to him, with the support from WCS, rangers are a force for good in Nigeria.
Dunn said: "Ranger teams in Yankari Game Reserve have not lost a single elephant to poaching since 2015.
"Dedicated ranger units in Cross River National Park have drastically reduced poaching of Cross River Gorillas, and there has been no record of gorillas killed in Okwangwo since 2008.
"Only constant patrols by courageous rangers in Gashaka Gumti National Park has kept Nigeria's largest wilderness area safe and secure, free from the scourge of Boko Haram."
He, however, noted that Nigerian rangers needed automatic weapons, better training, improved remuneration and better working conditions.
Dunn added that the rangers also needed joint patrols with the army and improved recognition of the work they do to improve security for all Nigerians, not just for wildlife.
"Also, confidence that the poachers they risk their lives to arrest will be prosecuted according to the full force of the law, and would not be released to reoffend; zero tolerance for violence or threats of violence against rangers," he said.
Some rangers from the various national parks across the country shared their experiences, and called for provision of more sophisticated equipment and support for effective service delivery.
By Okeoghene Akubuike