Within eight years of intervention in its Community-Led Total Sanitation programme, 13,000 communities in Nigeria had attained Open Defecation-free status, so says the United Nations Children's Fund (UNICEF).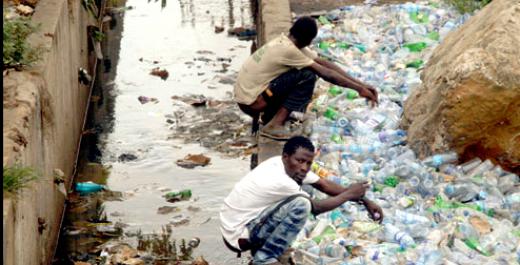 Kanaar Nadar, UNICEF's Chief of Water Sanitation and Hygiene, made the disclosure on Monday in Abuja at a national stakeholders workshop on Draft Hygiene Promotion Strategy and Guidelines.
Nadar said: "From our report on pre-intervention activities in 2008 and now, we have seen that out of 200,000 communities in the country, 13,000 are open defecation free.
"It is however important that Nigeria scales up access to sanitation and hygiene practices to prevent possible outbreak of preventable diseases in the country."
Nadar said Nigeria could achieve its target of meeting the National Roadmap of Ending Open Defecation by 2025, if it put policies in place to encourage behavioural change in sanitation and hygiene.
He said a survey carried out by UNICEF in some selected communities in Nigeria showed that there was gap between knowledge and attitude in hygiene promotion practice.
According to the UN official, the gap can be reduced with the propagation of proper hygiene promotion messages in the media.
Nadar noted that in the past, Nigeria had sanitary inspectors who carried out enforcement of hygiene practices.
He stressed the need to encourage such practice to reduce possible outbreak of preventable diseases.
CLTS, Nadar said, is an approach aimed at promoting collective behaviour change in communities.
He added that CLTS focuses on instigating change in sanitation behaviour rather than constructing sanitation infrastructure such as toilets.
"When toilets are built, the communities should know the importance of using them," he said, adding that Nigeria needed to scale up its hygiene promotion strategies to become social norm among the populace.
The chief of WASH noted that due to the disproportionate distribution of wealth in the society, poor persons were 36 times more likely to defecate in the open than rich individuals.
He stressed the need for stakeholders at the workshop to develop simple, better, cost-effective messages that would enable more Nigerians change their behaviour in the promotion of hygiene promotion.
Samuel Ome, the Director of Water Quality Control and Sanitation at the Federal Ministry of Water Resources, stressed the need for Nigerians to embrace good hygienic practices at all times.
Ome recalled that the Federal Government was a signatory to the Ngor Declaration from the just concluded African Sanitation Conference in Dakar and the newly adopted Sustainable Development Goals.
According to Ome, these policies were aimed at scaling up sanitation and hygiene through deliberate removal of barriers to sanitation and hygiene problems.
NAN.