UN agencies said a record-breaking of about 123 million, or nine out of 10, infants, received at least one dose of diphtheria-tetanus-pertussis vaccine in 2017 globally.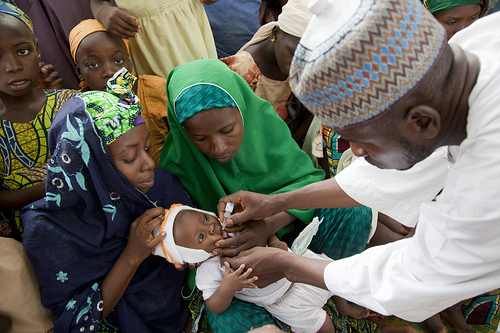 The vaccines protected the 123 million children from deadly infectious diseases, according to data from the World Health Organisation (WHO) and the UN Children's Fund (UNICEF).
The data said an additional 4.6 million infants were vaccinated globally in 2017, compared to 2010, due to the pace of global population growth.
The data showed that 167 countries included a second dose of measles vaccine, as part of their routine vaccination schedule, and 162 countries now use rubella vaccines.
As a result, global coverage against measles and rubella increased from 35 per cent in 2010, to 52 per cent.
The human papillomavirus (HPV) vaccine was introduced in 79 countries to help protect women against cervical cancer.
Newly available inoculations are also being added as part of the overall package of life-saving vaccinations, such as those to protect against meningitis, malaria, and even Ebola.
"Despite these successes, almost 20 million infants did not receive the benefits of full immunisation in 2017.
"Of these, almost eight million, or 40 per cent, live in fragile or crisis-affected places, including countries affected by conflict," the UN agencies said.
In addition, a growing percentage are from middle-income countries, where increasing inequality and marginalisation – particularly among the urban poor – prevent many from getting immunised.
WHO and UNICEF said as populations grow, more countries need to increase their investments in immunisation programmes.
By Prudence Arobani