The duo of Foundation for Conservation of Nigerian Rivers and River Ethiope Trust Foundation (RETFON) has disclosed that it is partnering the Earth Law Centre USA to celebrate the 2018 World Rivers Day (WRD) by launching an advocacy campaign for the rights of rivers in Nigeria.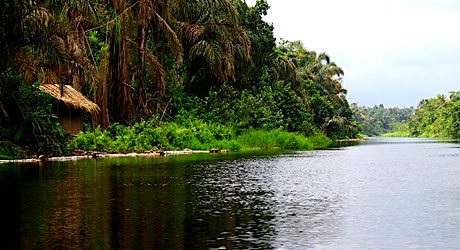 Founder of RETFON, Irikefe Dafe, disclosed that this would be actualised through advocacy visit to the country's legislative houses (Senate and House of Representatives), as well as official presentation of the Draft River Ethiope Rights Act 2018 to the Parliament for passage into law.
World Rivers Day is a global celebration of rivers that occurs on the last Saturday of every September. The 2018 edition will be observed on September 29.
World Rivers Day is a celebration of the world's waterways. Running since 2005, it highlights the many values of rivers and strives to increase public awareness and encourages the improved stewardship of rivers around the world.
"Rivers in every country face an array of threats, and only our active involvement will ensure their health in the years ahead," stated Dafe, adding that the legislation was informed by the realisation of the fact that the only permanent method to restore the Ethiope River to health is to give it legal rights that are equivalent to those enjoyed by humans and other entities.
"And considering the immense ecological, religious and cultural significance of the river, it is a prime candidate to be the first river in Africa to have its inherent rights recognised," he said.
According to him, the river, as a legal entity possessing rights, will have a broad suite of recognised legal rights that would set it on a path to permanent restoration. It will also have standing to utilise the court system as a plaintiff in search of injunctive relief or damages, as necessary, he noted.
The River Ethiope is an inland river flowing across several communities within Delta State, in Nigeria's south-south geo-political zone.