A four-hour virtual concert for the planet hosted on Friday, June 5, 2020 by Pathway to Paris and 350.org has set a global vision on how the world can move forward together in confronting the COVID-19 and the climate crisis.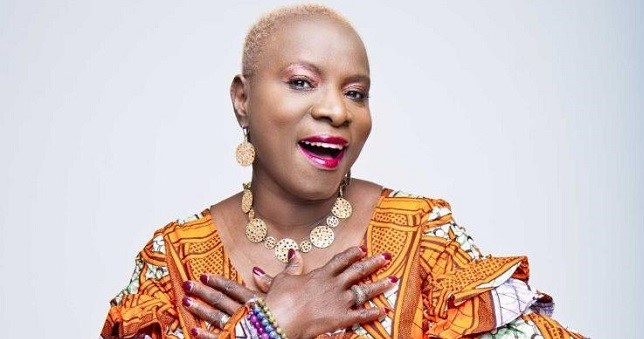 Organised in commemoration of the World Environment Day, the concert featured entertainers like Arundhati Roy, Patti Smith, Michael Stipe and Angelique Kidjo, amongst other musicians, performers, grassroots activists, and thought leaders who came together to chart a path forward for humanity.
The concert, according to the organisers, was also a call to stand together in the fight against racism and in support of Black Lives Matter.
350.org, alongside hundreds of other organisations, have laid out 5 Principles for a Just Recovery, to tackle the twin crises of Covid-19 and climate breakdown. The concert also highlighted the Pathway to Paris' 1000 Cities Initiative for Carbon Freedom.
The 1000 Cities Initiative for Carbon Freedom was launched in 2017 by Pathway to Paris at the United Nations Secretariat as a global solution to turning the Paris Agreement into action. The initiative is based on the idea that if 1000 cities around the world develop and implement ambitious climate action plans that target net-zero and 100% renewable energy, we will achieve the targets of the Paris Agreement and beyond.
"White supremacy and institutionalised racism is out of control. There is nothing more important to climate justice than the combination of racial justice. They are not separate, they are unified. The only way we win is that we must find as hard for climate justice and we do racial justice," said Rev Lennox Yearwood.
"Healthcare for everybody, education, shelter, basic income are fundamental human rights. COVID-19 has exposed what we have done to our societies and planet. Now there has been a rupture and the pieces are hanging in the air. What we want we will have to seize or go down fighting," submitted Arundahti Roy.
"The choices being made right now will shape our society for years, if not decades to come. The choices must put people first, and must also accelerate our action against the climate crisis. The remedy for the climate crisis and for COVID-19 recovery can go hand in hand. This is a time to be decisive in saving lives and bold in charting a path to a genuinely healthier and more equitable future through a just recovery," stated May Boeve, Executive Director, 350.org.
Jesse Paris Smith, Co-Founder of Pathway to Paris, said: "In the world of music, the best way to improve is through collaboration. This is the same as the critical issue of climate change. We must join together to make this the most ambitious collaboration of our century.
"We will not be able to implement crucial and challenging solutions to climate change, plastic pollution, and all urgent environmental problems as long as we stand divided. Inseparable from the issue of climate change is the need for world peace, global communication, and an international collaboration unmatched by any event in human history."
Rebecca Foon, Co-Founder of Pathway to Paris: "We believe the solution to transitioning out of the era of fossil fuels and into a renewable and thriving future lies within transforming our cities and communities. It takes all of us to create a sustainable and just world. Our time is now."
Patti Smith, Co-Founder of Pathway to Paris: "Artists are blessed with the ability to inspire and incite, but in the end it is the people who facilitate change. Pathway to Paris brings these forces together, art and activism. Their events bring to the forefront of our civic duties and the joy and possibilities of unity."