Renewable energy technology must be considerably ramped up in order to meet long-term climate change targets and governments need to support large-scale deployment with the necessary policies, the International Energy Agency said in a report published on Tuesday, June 6, 2017.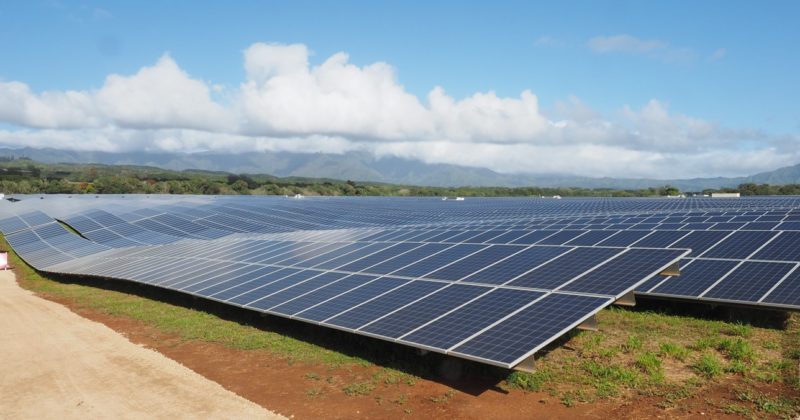 Under the Paris Climate Change Agreement, countries have agreed to reduce greenhouse gas emissions in order to limit the global average rise in temperature to well below 2 degrees Celsius and as close as possible to 1.5 degrees C, thereby avoiding the most severe impacts of climate change such as increased droughts, flooding and severe storms.
The IEA report, titled "Energy Technology Perspectives 2017", says that only three out of 26 assessed technologies are on track to meet climate targets. These technologies are electric vehicles, energy storage and mature variable renewables (solar PV and onshore wind). The technologies and sectors not on track range from aviation to aluminum production.
For the first time, the IEA has looked at how far known clean energy technologies could go if pushed to their practical limits, in line with countries' more ambitious aspirations in the Paris Agreement.
The IEA points out that, from 2010 to 2015, renewable power generation grew by more than 30 percent and is forecast to grow by another 30 percent between 2015 and 2020.
However, renewable power generation growth needs to accelerate by an additional 40 percent over 2020-25 to reach a 2 degree Celsius limit goal.
The agency predicts that the energy sector could reach carbon neutrality by 2060 to limit future temperature increases to 1.75°C by 2100, the midpoint of the Paris Agreement's ambition range. However, this pathway would require unprecedented policy action in support of renewable technology innovation, as well as effort and engagement from all stakeholders.