Oyo State Government has said that it will prosecute anyone caught disposing refuse indiscriminately in the state.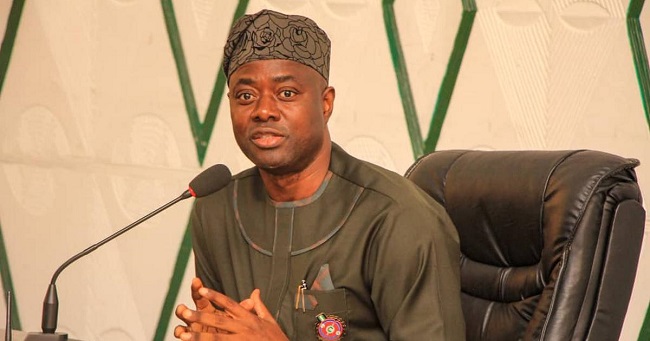 Commissioner for Environment, Mr Abiodun Oni, stated this on Thursday, January 20, 2022 in Ibadan, the state capital, when he led the ministry officials on a sensitisation visit to major markets over reports of indiscriminate disposal of refuse in some parts of the state.
The markets visited were those in Oke-Ado, Molete, Challenge, Mobil, Iwo Road and Mokola areas.
Addressing the marketers and residents, the commissioner said that indiscriminate dumping of refuse would no longer be tolerated in the state.
Oni decried what he called indiscriminate disposal of refuse among traders, saying that this was jeopardising government's efforts at making Oyo one of the neatest states in Nigeria.
He said that indiscriminate dumping of refuse on the road median was unhealthy, adding that every individual had a role to play in making the state clean.
"It is forbidden for anyone to dump refuse on the road side or water ways. We have the task force team going round and monitoring the situation.
"It saddens the state government, led by Gov. Seyi Makinde, to be arresting people and taking them to tribunal. But, some people will just refuse to conform and this is unfortunate.
"Anyone arrested for disposing refuse indiscriminately in the state will henceforth be prosecuted," he said.
The commissioner said that government had engaged the services of contractors that would handle collection of refuse in the state, adding that those who needed refuse storages would be provided.
He urged market leaders to approach the contractors to discuss on the amount to be paid and other logistics.
The Iyaloja of Mobil market, Mrs Dasola Odunsi, who admitted that clean environment was essential for healthy living, pledged the cooperation of her members with government on refuse disposal.
Mr Adeyemo Abidemi, Chief Executive Officer of ROA Multi-Global Link, one of the contractors handling refuse collection in the state, said that indiscriminate dumping of refuse could have effect on the image of the state and constitute health hazards.
By Suleiman Shehu