Nigerians have been called upon to support the speedy passage of the National Water Resources Bill into law as it will help end water pollution and water-related illnesses.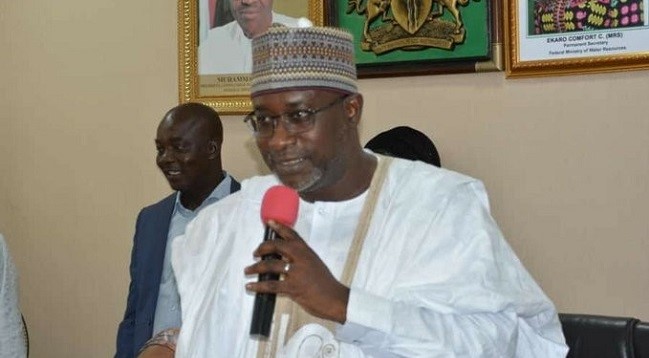 Mr Francis Uzoma, President, Borehole Drillers Association of Nigeria (BODAN), said that the association was worried about continued controversies and misinformation about the bill.
According to Uzoma, there is nothing intimidating about the water resources bill but an avenue to regulate and manage the nation's water resources sector efficiently.
The bill, which triggered controversy in the National Assembly between 2017 and 2020, has now been re-presented by the Chairman, House Committee on Water Resources to the legislature.
The bill had sparked outrage as many Nigerians interpreted the proposed law as a plot to grab the waterways and hand same to Fulani pastoralists.
Uzoma said it was worrisome that many Nigerians still use the nation's water in a commercial manner, without considering that water was finite and might finish if not used efficiently.
"The Water Resources Bill emphasises the need to manage our water bodies in an integrated and regulated manner, that is the concept of Integrated Water Resources Management (IWRM).
"The IWRM also allows all stakeholders to make decisions, have rights to water use and control in a sustainable manner.
"Presently, we have people taking water without regulation, there are some people discharging wastes into our water bodies, all these things pollute the water, causing illnesses,'' he said.
The president said that with an operational Water Resources Bill, there would be regulation of all activities, with more money available to manage water infrastructure nationwide.
He said with the bill, states would pool from the Water, Sanitation and Hygiene Fund to manage the challenges of municipal water supply.
"Nobody is taking the states' water, it is in the concurrent list of the constitution, and everyone needs to be enlightened on the benefit of the national water bill.
"When we have the bill in place, it will give the right framework for investors to come in,'' Uzoma said.
The Minister of Water Resources, Suleiman Adamu, had said his ministry would not be deterred by activities of distractors sponsoring false narratives against the passage of the bill.
Adamu said it was saddening that recent agitation against the bill would not do the country any good.
By Tosin Kolade