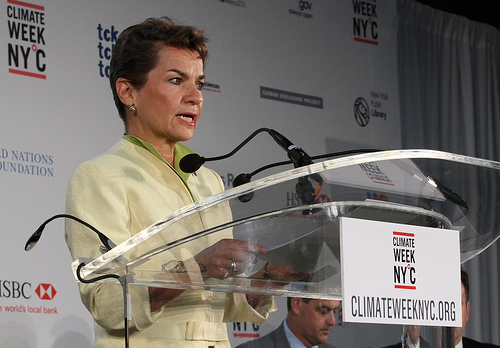 On Friday, 30. October 2015, 10:00 a.m. CET, the UN Climate Change Secretariat will present the synthesis
report on the aggregate effect of intended nationally determined contributions (INDCs) at a press conference in Berlin, Germany.
INDCs are national climate action plans which have been submitted by governments ahead of the UN Climate Change Conference in Paris (30 November to 11 December).
Speaking at the press conference will be Christiana Figueres, Executive Secretary of the UN Framework Convention on Climate Change, and German State Secretary Jochen Flasbarth (German Environment Ministry).
On the deadline day for submission on October1, a total of 146 countries, representing almost 87 percent of global greenhouse gas emissions, submitted their intended national climate action plans to the United Nations.