In the light of the limited local human and institutional capacities to build, operate and maintain large-scale grid-connected renewable power plants, a scheme has taken up the initiative to reverse the trend.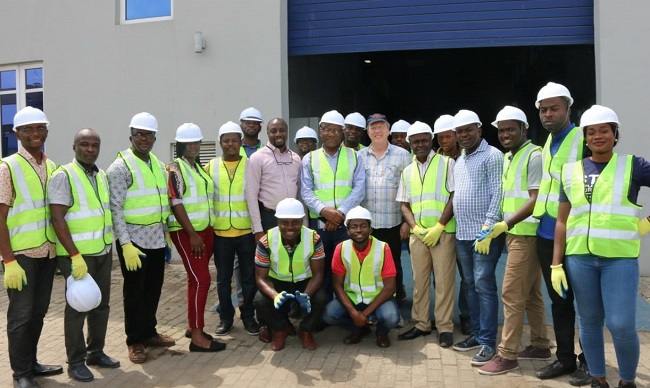 As a result of the dearth in capacity, renewables have been unable to compete with fossil fuel-based generators, but the situation is now taking a turn for the better.
Under the United Nations Development Programme – Global Environment facility (UNDP-GEF) De-risking Renewable Energy NAMA for the Nigerian Power Sector, the project is creating the enabling environment through building technical capacity of key players across board.
In this regard, a Train-the-Trainers workshop for on-grid renewable energy solar PV held in Lagos from March 25 to April 6, 2019. The 12-day forum was jointly hosted by GEF and the UNDP in collaboration with Energy Commission of Nigeria (ECN), Lagos Energy Academy (LEA) and the National Power Training Institute (NAPTIN).
According to Mr Muyiwa Odele of UNDP Nigeria, the training borders on institutional capacity building by the UNDP to promote enhanced and knowledge-based training modules for increasing expertise on renewable energy technologies.
The main objectives of the workshop are to:
Build local capacity in Nigerian engineers and technologist, who will in turn support large-scale Solar PV industries
Build local capacity in the design, construction and maintenance of on-grid solar PV to support the integration of renewable electricity into the grid.
Offer medium-to-large-scale solar PV safety and commissioning standard training that will focus on the prevention of unnecessary damage to equipment and persons during large-scale PV installations and operation;
Train Nigerians on solar PV Troubleshooting and Maintenance services to support local on-grid or large-scale PV industry, improve local O&M skills and mitigate resource & technology risk.
Three officials of the Renewables Academy (RENAC), an international consulting firm, conducted the training exercise, which featured 20 participants.
The training programme was declared open on behalf of the United Nations Development Programme/Global Environment facility (UNDP-GEF) derisking renewable energy project by the National Project Coordinator/Manager, Isaac Ierve, who thanked and welcomed both the trainers and the participants to the pioneer programme on "Design, Installation, and Operation & Maintenance of Grid-Connected Solar PV for Renewable Energy (RE) Development in Nigeria". He charged the participants to take the training very seriously because, according to him, the outcome would help Nigeria in scaling up renewable energy investment.
The first trainer, Frank Neumann, covered topics like: "Site survey, design, sizing, documentation from the installer's perspective", "Hands-on installation of all major components (electrical & mechanical)" and "Inspection, Testing & Commissioning".
He presented an overview of large-scale grid-connected solar PV system types and components on Monday, March 25. From Tuesday, March 26 to Thursday March 28, participants were exposed to practical installation work. The first trainer rounded up his presentation on Friday, March 29.
The second trainer, Frank Robens, commenced the training on Saturday, March 30 to end on Tuesday, April 2. He covered topics such as "Project development and financial evaluation", "EPC obligations: scope of work, acceptance tests, guarantees" and "Operation & Maintenance: scope of work, analysis of operational data".
The third trainer, Dr. Emilienne Tingwey, started on Wednesday, April 4 until Saturday, April 6, with the training covering topics like: "Didactical workshop: learning process, feedback, facilitation, methods, planning" and "Planning and delivery of own training session including peer review".
Ierve said at the close of the event: "The programme was a very successful one as trainers delivered excellent training seminars in demonstration to the knowledge they acquired. This has gone a long way in achieving the objective of the project. Nigerian engineers are capacitated to deliver renewable energy (RE) trainings to independent power producers (IPPs), undergraduate students, and public institutions. The trainers should impact the knowledge acquired to others."