The Food and Agriculture Organisation (FAO) of the United Nations has partnered the Cross River State Government in promoting sustainable environment and agricultural activities in the state.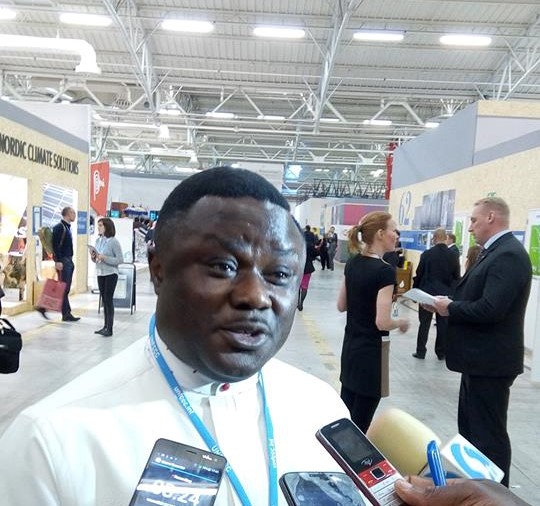 The programme, which is aimed at engaging in agric productions in such a manner that the natural ecosystem is not destroyed, will also be held in Ondo State.
The State Level Validation Workshop for the Global Environment Fund (GEF7)-Food System, Land Use Restoration and Impact Programme of the initiative held in Calabar, the Cross River State capital, on Tuesday, March 9, 2021.
Speaking at the event, the Cross River Commissioner for Agriculture, Mr Okon Owuna, said the programme was aimed at engaging in safe agricultural practices.
Owuna said that the GEF7 food system was promoting agricultural practices in such a manner that the natural eco-system was not destroyed.
He said it was important that while farmers in the state engaged in agricultural activities, the forest cover was not totally depleted.
"You are aware that Cross River is one of the states that is retaining 58 per cent of the current forest cover in Nigeria.
"So, we encourage farmers to imbibe the culture of going into agriculture without destroying the environment.
"GEF7 and FAO have chosen to partner with Cross River in two areas – oil palm cultivation and cocoa cultivation – which will help to sustain the scheme in the state.
"Resources for the programme will be sourced from GEF, while FAO will guide us through the process for the intervention in Cross River," he said
He added that stakeholders from the 196 wards and different agricultural value chains in the state were present to transfer the message to the communities in the rural areas to ensure its success.
In his remarks, Representative of FAO, Fred Kafeero, said they were invited by the state government to offer technical assistance, particularly in the area of sustainable and integrated land management.
He said: "It is our understanding that this state is endowed with a lot of richness in biodiversity and a huge percentage of the forest in this country is declining at a fast rate.
"So we have designed this programme to not only protect the environment but at the same time, accelerate the production of food commodities grown in this state, especially focusing on cocoa and oil palm."
By Christian Njoku