Solution17 for Climate Action, in partnership with LG Electronics on Saturday, September 24, 2022, launched the Climate Emergency Movie and Global Just Act Campaign during the United Nations High-level week to #Act4SDGs.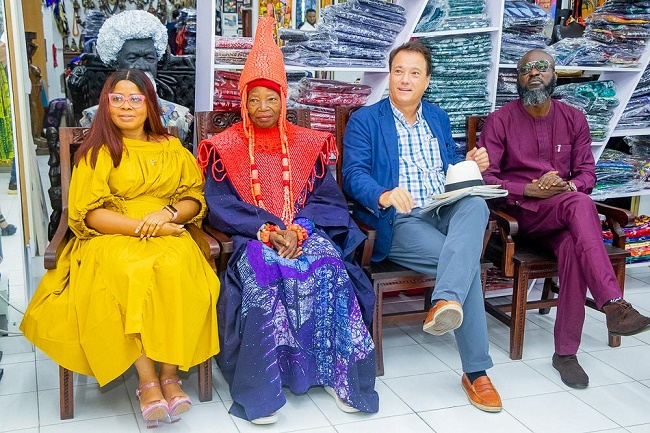 As world leaders focus more on climate change and green energy, observers believe that this is the right time to act. According to UN Secretary-General, Antonio Guterres, trust is crumbling, inequalities are exploding, and our planet is burning.
As we race to achieve global net zero emissions, the hybrid event brought together key stakeholders, including members of the private sector, NGOs, academia, youths, all at the forefront of climate action to discuss the way forward.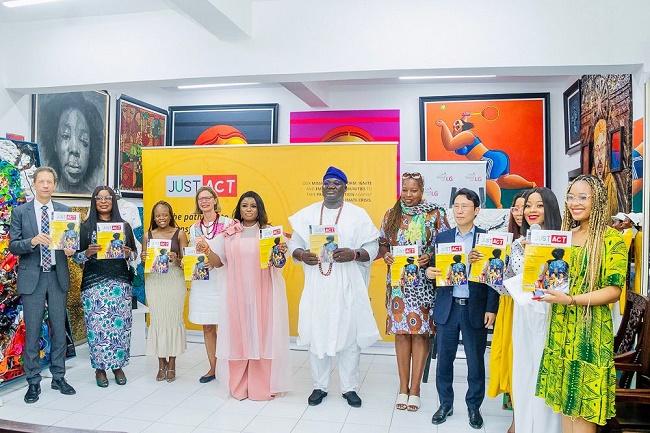 The event, which was hosted by Chief Mrs Nike Okundaye at the prestigious Nike Art Gallery, featured distinguished speakers, such as the Director of the United Nations Information Centre for Nigeria (UNIC), Mr. Ronald Kayanja; the German Consulate General in Lagos, Mr. Weert Börner; the MD of LG Electronics West Africa, Mr. DIY KIM; the Public Affairs Officer, United States Consulate in Lagos, Mr Joe Kruzich; the Founder and CEO of Elizabeth Jack-Rich Aid Foundation, Dr. Elizabeth Jack-Rich; the pioneer VC of Philomath University, Prof Adeniyi Olayanju; the 21st Oba of Elegushi, Alaiyeluwa Oba Saheed Ademola Elegushi; Elegushi of Ikate Kingdom, and a host of others.
The speakers jointly launched Just Act Publication Series and Just Act Movie, focusing on Climate Campaigns and Practical, Impactful, Technology-driven Action on Climate Change.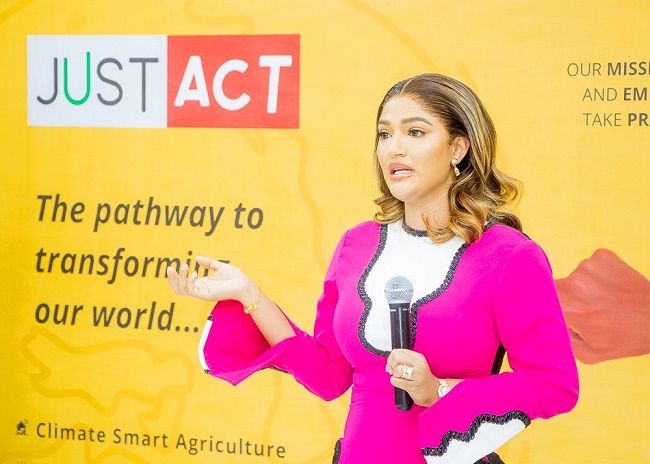 Mr Börner reiterated the commitment of the government of Germany, saying: "There are a lot of activities in 2022, of which we have put food security as a significant concern, and Germany is spending over $4 billion on food security worldwide. According to an analysis, Nigeria is one of the six to seven African countries being threatened by the food crisis. The German government is willing to support initiatives that address this cause."
Mr. Kayanja commended the Solution17 team for the tremendous progress and impact across communities towards the actualisation of the SDGs and for creating projects to tackle climate change sustainably.
The Public Officer of the US Embassy, Mr. Joe Kuzrich, also added that the United States is committed to supporting sustainable climate action projects to ensure a better environment for now and the future.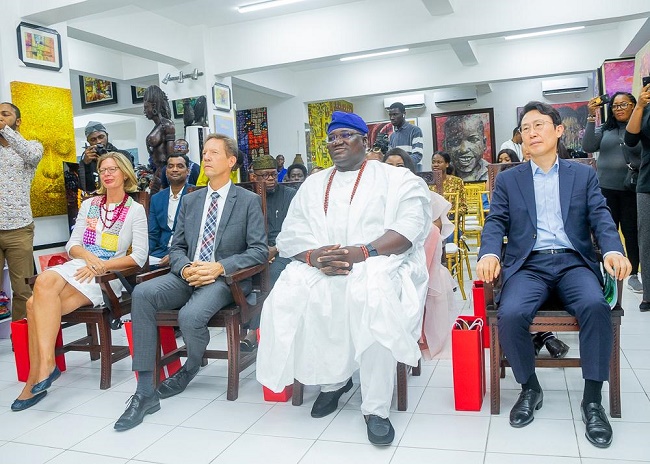 The CEO and Project Director of Solution17 Global, Foluke Michael, stated that the journey to a sustainable world would require the participation of everyone across communities, regions, and nations.
"We must leave no one behind in creating equitable, healthy, and sustainable communities. Let's work together to build the planet for the present and future generations," Michael stated.
The recently launched Just Act initiative by Solution17 Green is targeted toward tackling climate mitigation and adaptation to reduce the impact of climate change on food security and the economy whilst reducing atmospheric carbon and creating wealth and climate resilience.