Creative Youth Community Development Initiative (CYCDI) – Solution17 is in partnership with Elin Group Limited – Elizabeth Jack-Rich Aid Foundation (EGL-EJRAF) to launch a global climate emergency campaign, "Just Act".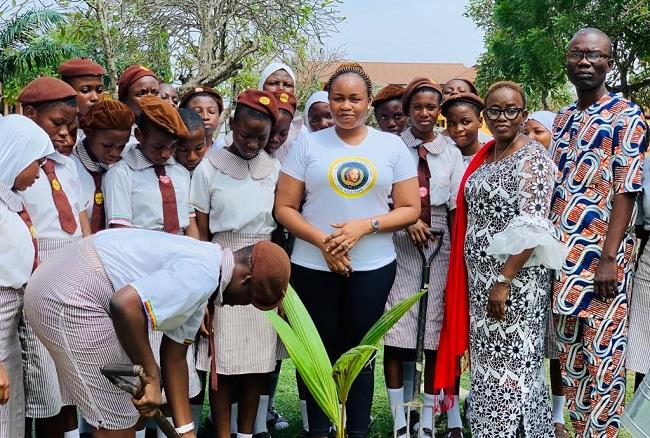 The global campaign was held during the United Nations Global Week to #Act4SDGs, as the group took a major step to drive climate awareness, climate education, and economic tree planting in Lagos State.
On Saturday, September 24, 2022, the entire community of EGL-EJRAF proceeded to #FlipTheScript and #Act4SDGs at the Launch of Just Act Project and Climate Emergency Movie series at Nike Art Gallery in Lagos.
The event followed the planting exercises and digital capturing of the economic trees at Eva Adelaja Girls Junior and Secondary Grammar School on September 22, 2022, with the support of EGL-EJRAF.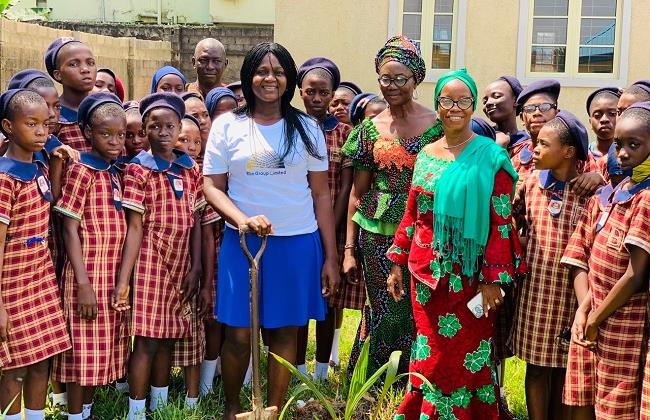 Just Act Campaign focuses on the implementation of practical, impactful, and technology-driven action on climate change.
The Founder and CEO of ELizabeth Jack-Rich Foundation indicated that her organisation is with a desire to promote the welfare of others. She added that it is the duty of the foundation to act in the best interests and growth of the operating environment and society as a whole, hence their interest in promoting green economy through Tree Planting and other Green Initiatives.
According to her, society improves when everyone contributes to growth, and no development takes place without a sense of commitment and contribution from members of the society.
The CEO and Project Director, Foluke Michael, applauded the group for its involvement in women empowerment, poverty alleviation and sustainable community engagement.
She added that CYCDI-Solution17 is committed to preparing youths, women and girls to solve social, economic and environmental problems for social impact and profit.
"For many years, extensive human activities such as deforestation and burning oil, coal, and gas have caused a significant increase in carbon dioxide concentrations in the atmosphere. We need all hands on deck to flip the script and create the sustainable future we all desire," Michael stated.
The partnership with EGL-EJRAF will promote and champion Solution17's ambitious goals whilst leading the way in development and community engagement, climate-smart agriculture, waste to wealth, and implementing climate adaptation solutions in Nigeria and Africa.