The Federal Government will adopt all legal and administrative measures to ensure effective implementation of the National Tobacco Control Act, the Minister of Health, Professor Isaac Adewole, has said.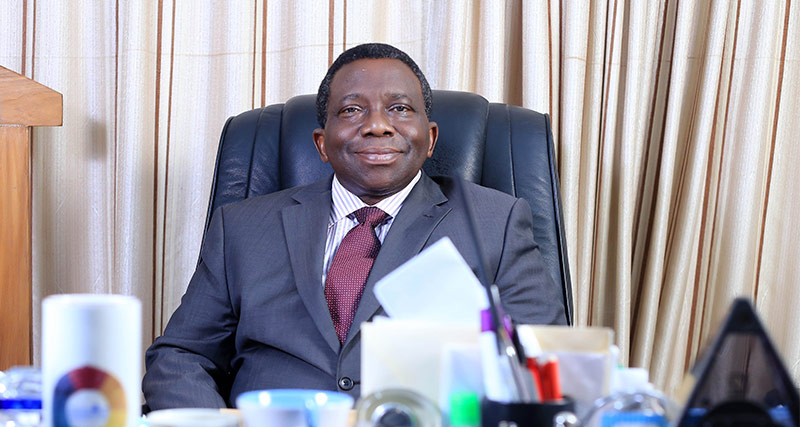 The minister, who spoke in Abuja on Tuesday at the inauguration of the National Tobacco Control Committee (NATOC), affirmed government's commitment towards "safeguarding and protecting the health of Nigerians from the risks posed by the use of tobacco and tobacco products".
He said: "There is no permissible limit for tobacco use in whichever method, form or disguise because it is harmful to health. Tobacco, when used exactly as intended by the tobacco industry, will maim and kill more than half of its users.
"Globally, tobacco use is responsible for six million deaths through many medical conditions notably cardiovascular diseases, respiratory diseases, and cancers."
While charging committee members on their roles and responsibilities, the minister pointed out that tobacco has been red-flagged by both local and international health communities as a poisonous and highly addictive substance that requires urgent intervention.
Adewole stressed: "It is therefore imperative to double our efforts in a sustainable and well-coordinated approach to enable us protect the health and wellbeing of Nigerians. However, if we fail in our moral duty, we will be seen to be promoting and expanding tobacco business with dire consequences on Nigerians.
"I assure you that we will sharpen our strategies and make best use of our legal instrument to operationalise the National Tobacco Control Act to its maximum potential and ensure a drastic reduction in the burden of tobacco use and its related diseases in Nigeria."
The committee, headed by Professor Ukoli Onawefe of the University of Jos, will advise and make recommendations to the minister on the development and implementation of tobacco control policies, strategies, plans, programmes and projects, in accordance with World Health Organisation (WHO) Framework Convention on Tobacco Control (FCTC), its implementing guidelines and protocols.
The West Africa Sub-Regional Coordinator for the Campaign for Tobacco Control Free Kids, a United States based organisation, Hilda Ochefu, said the inauguration of the committee represent a bold step towards ensuring effective implementation of tobacco control measures in Nigeria.
"We are encouraged by this development as it will aid effective implementation of the tobacco control law and lead to reduction in disease burdens associated with smoking," she said.
The Deputy Executive Director of Environmental Rights Action/Friends of the Earth, Nigeria (ERA/FoEN), Akinbode Oluwafemi, expressed delight at the inauguration of the committee, saying: "With this move, the Federal Government is sending strong signals that it wants to take public health issues much more serious than we have ever seen."