The Thai Ministry of Agriculture and Cooperatives on Friday, January 10, 2020 told newsmen it has assigned the rainmaking division to start artificial rain-making operations sooner this year as drought is spreading fast in the dry season.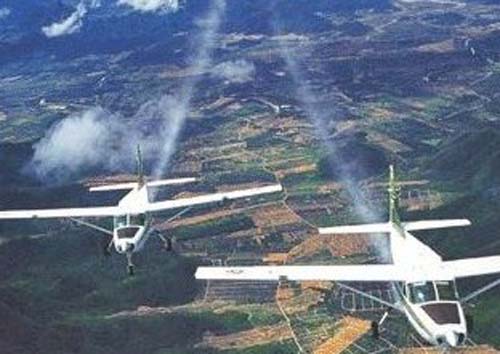 According to the Deputy Agriculture Minister, Thammanat Prompao, the ministry's Department of Royal Rainmaking and Agricultural Aviation is now conducting maintenance work for aircraft and training personnel so that they can fly the skies to create rain.
"The artificial rain making missions will start on Feb. 17, sooner than the normal schedule on March 1.
"The operations will cover 25 river basins across the country,'' Prompao said.
He also said that thorough check-up and maintenance of aircrafts involving 26 rain-making planes will be completed before the end of January.
Surasee Kittimonthon, the Director-General of the Royal Rainmaking and Agriculture Aviation Department, said that in the meantime, five aircraft are operational for the missions to create artificial rain in the areas affected by drought and ultra-fine dust air pollution.
"Flight trainings are being undertaken before the beginning of the mission to fight drought this year,'' the deputy minister said.