Smallholder farmers throughout the world play a key role in maintaining natural resources through the use of sustainable practices, and can significantly contribute the conservation of biodiversity, the Convention on Biological Diversity stressed on Thursday, in a joint press conference with the Food and Agricultural Organisation (FAO), held in the margins of COP 12 in Pyeongchang, South Korea, on the occasion of the World Food Day 2014.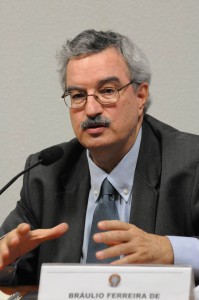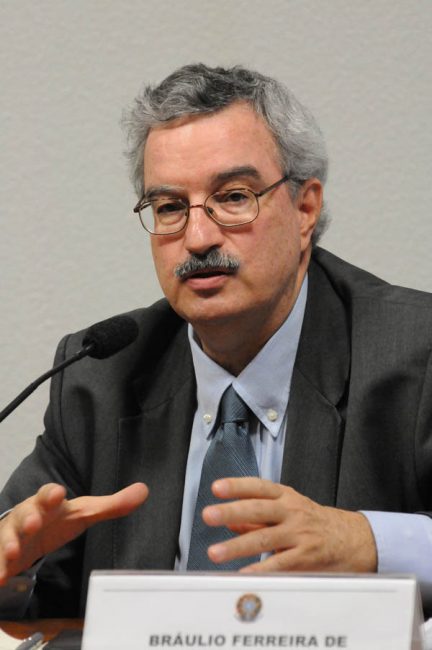 The theme for this year, "Family farming: Feeding the world, caring for the Earth", seeks to raise the profile of the more than 500 million family farms, which produce about 80 percent of the world's food and are crucial to ensure global food security.
"These 500 million families of farmers should be considered key players in the management of the world's biodiversity – they are the largest group of biodiversity managers.  Achieving the Aichi biodiversity targets relevant to agriculture will require their efforts," said Eduardo Mansur, Director of FAO Forest Assessment, Management and Conservation Division.
Achieving food security is intrinsically linked to the conservation of biodiversity. Family farms use a vast array of plant varieties and animal breeds in the most diverse and challenging environmental conditions. By using these breeds and varieties, family farmers conserve a broad genetic diversity. These genetic resources are indispensable for breeding new varieties and breeds and allow people to cope with present and future environmental and social changes.
Towards achieving Aichi biodiversity targets
Family farmers also possess unique knowledge and understanding of the local ecology and land capacity, which allows them to manage diverse landscapes. Their sustainable management of land and fisheries makes family farmers important contributors to the achievement of sustainable development and the global biodiversity goals known as the Aichi Targets.
The 20 targets, which are due in 2020, include having all fish stocks managed and harvested sustainably, as well as areas under agriculture and forestry. They also aim to halve the rate of loss of all natural habitats and significantly reducing degradation and fragmentation. Through practices like crop rotation and using alternatives to chemical pesticides, family farmers prevent soil erosion and degradation of ecosystems.
Sustainable farming practices also increase the resilience of ecosystems, thereby contributing to climate change mitigation and adaptation and to combating desertification.
"Supporting the work of family farmers throughout the world would contribute substantially to eradicating poverty and to reaching global food security.  These important stakeholders also have a role in implementing many of the Aichi Biodiversity Targets, such as contributing to developing and implementing sustainable agriculture, forestry and aquaculture practices, maintaining genetic resources for food and agriculture, to reduce the loss of natural habitats and others," said Braulio Ferreira de Souza Dias, the Executive Secretary of the Convention on Biological Diversity.