The U.S. Agency for International Development (USAID) has inaugurated a new urban water and sanitation programme to support efforts of six states to improve their water agencies for effective performance.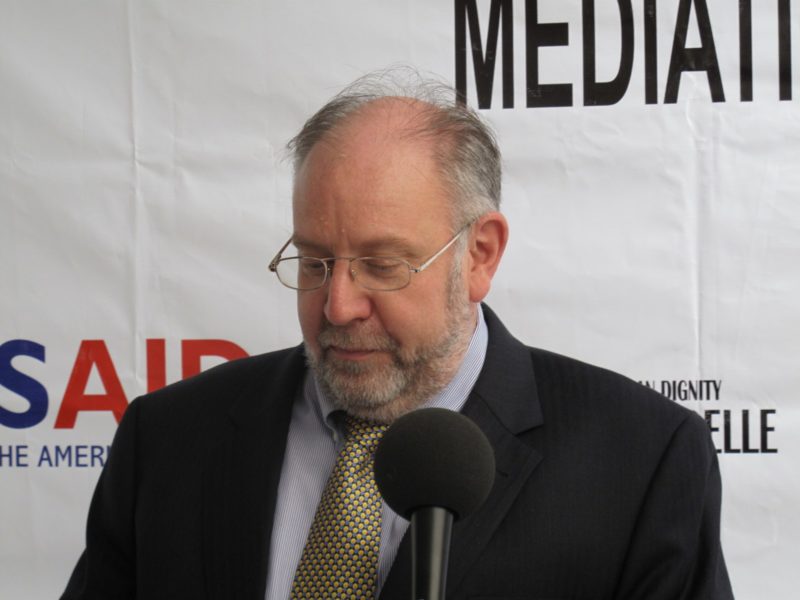 The states are: Abia, Delta, Imo, Niger, Sokoto and Taraba.
At the announcement in Abuja, the USAID Mission Director, Mr Stephen Haykin, said the four-year $60.4 million programme would provide technical assistance to strengthen governance and sustainability structures of the states' water agencies.
According to him, the selected criteria included the states' willingness to reform, existing functionality of infrastructure and potential for positive impact.
He said it was saddening to note that no fewer than 57 million Nigerians lack access to safe drinking water, saying annually water-borne diseases kill as many as a million under-five children.
This, Haykin said, could be prevented with access to safe drinking water, adequate sanitation and good hygiene.
He said Nigerian Government was making progress towards expanding access to clean water for its citizens, which was done as a priority, and further emphasised in its constitution.
"These institutions are all making significant investments to rehabilitate and expand existing water and sanitation infrastructure across the country to advance reforms.
"The alignment of these investments with the government, and with each other, is crucial to their successful outcomes and impact,'' he said.
The mission director added that through the course of the programme, the agency would encourage the states' water boards to emphasise quality towards better performance and qualitative services for its customers.
The Minister of Water Resources, Mr Suleiman Adamu, said the WASH intervention programme was in line with the National WASH action plan which was recently approved by the Federal Executive Council.
Adamu, represented by Mr Benson Ajisegiri, Director, Water Supply with the ministry, said the partnership would help in the achievement of the Sustainable Development Goals.
According to him, the action plan has five thematic areas of Governance, Sustainability, Improved sanitation, Funding and also Monitoring and Evaluation, saying the E-WASH programme fits perfectly.
While commending USAID for prompt interventions, the minister stressed the need for making all state water boards commercially viable, stressing that with proper governance structures this would be achieved.
The USAID Effective Water, sanitation and Hygiene Services programme in Nigeria works to improve the availability of clean water and sanitation in urban neighbourhoods.
The programme focuses on ensuring state water services through operational improvements, better governance and accountability for institutional reforms.
By Tosin Kolade