The Presidential Initiative on Cassava, launched in 2003 during the administration of former President Olusegun Obasanjo, was designed to promote cassava as a viable foreign exchange earner for Nigeria.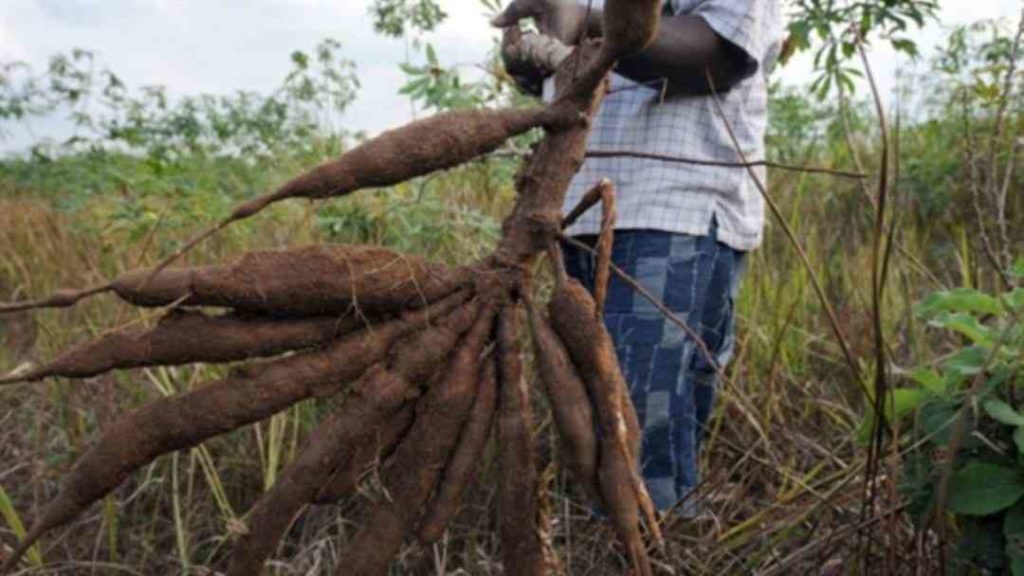 Then President Goodluck Jonathan sustained the programme by launching the cassava flour initiative.
The progamme was meant to bring to the fore, the potential of cassava cultivation and to encourage Nigerians to consume cassava bread made from cassava flour.
The initiative was commended as it would help reduce the cost of bread, because of the high cost of wheat, as Nigerians currently cherished and consumed bread made of wheat.
Stakeholders are worried that cassava bread is yet to become popular, while the desired production level of cassava is yet to be achieved.
They blamed the development on poor attitude of farmers to cassava cultivation and lack of technology and the needed infrastructure to churn out cassava flour.
They called for viable policy to strengthen cassava cultivation and processing to encourage farmers to cultivate cassava.
Mr Adebayo Abbas, Cassava Compact Leader, International Institute of Tropical Agriculture (IITA), who spoke on the need to strengthen cassava policy, stated that cassava remains one of the most consumed food crops in Africa.
According to him, the potential market for cassava products is large and growing.
Abbas stated that Nigeria is the highest cassava producer in the world, producing a third more than Brazil and almost double the production capacity of Thailand and Indonesia.
He stated that cassava has been recognised to become agro-industrialised across the African continent to achieve key poverty reduction and economic growth target.
According to him, Africa imports annually about 50 million tons of food, such as rice, wheat, maize and sugar, worth over $35 billion and such food imports have been projected to increase to nearly $100 billion by 2025.
He said such increase in food imports is a risk to the balance of trade for most African countries and it also represents a unique opportunity for crops such as cassava.
"Cassava grows well in the continent because it can replace up to 80 per cent of our food imports, especially in processed forms such as flour, native and modified starches, sweeteners and beverages," he said.
Abbas stated that for cassava to become an important carbohydrates source in Africa, the triangle of productivity, processing and rural infrastructure must be met.
According to him, farmers must have access to technologies to raise cassava productivity from the current 10 to 15 million tons per hectare in many African countries to 20 to 25 million tons.
Abbas said that incentives for investment in processing would be achieved through the development of robust supply chains and government's policies that reduce transaction costs for processed cassava.
He noted that rural infrastructure is as important in cassava farming as technology or investment in cassava processing.
Mr Segun Adewumi, the National President, Nigeria Cassava Growers Association (NCGA), called on the Federal Government to review cassava policy in order for the commodity's value chain to penetrate the international market.
To him, the cassava industry has gone beyond growing for consumption and if properly harnessed would generate huge foreign exchange.
He stated that the government and other stakeholders must cooperate to ensure that Nigeria's cassava penetrate the international market.
Adewumi said that many players are interested in cassava farming, but the environment has not been conducive, especially the issue of price.
Mrs Yemisi Iranloye, the Chief Executive Officer, Psaltery International Company, also called on the government to promote the cassava business, through the review of government's cassava policy to meet international standards.
Iranloye stated that the present cassava policy for starch and cassava flour have been there since 2005.
He said that the policy has not been reviewed, noting that the last policy was made when there were not many players buying cassava products in Nigeria and there was no standard in the cassava business.
According to her, the policy has been in place when there were no big processors, stressing that there was need to review the cassava policy.
She added that just as the review of cocoa, palm oil and other farm commodities' policies, noted that cassava is now used to produce food grade starch sold to breweries, packaging and confectionary industries.
Iranloye said that the starch industry had a lot of challenges, adding that it must be encouraged in order to compete in the international market.
"Most times, when there is price drop in the international market, the multinationals often expect the price to also drop in Nigeria.''
She, however, noted that the case is not always the same when the price goes up in the international market, but negotiation is however ongoing to get to the desired destination.
Dr Muhammed Umar, the Permanent Secretary, Ministry of Agriculture and Rural Development, said that the Federal Government raised the production of cassava from 36.8 million MT in 2013 to 54 million MT, and also developed efficient value-added chains for high quality cassava flour.
He said that the ministry is working with a Malaysian firm to establish one cassava starch processing plant of one ton per hour capacity in each of the six geo-political zones
This according to him, will complement the 2-3 ton per day plant earlier established.
"Also, in the current fiscal year, provision has been made to equip Federal University of Agriculture Abeokuta (FUNAAB) tissue culture laboratory with modern equipment to enhance rapid provision of quality and disease resistant cassava planting materials," he said.
As requested by players in the cassava business, the Federal Government should strengthen its cassava policies to enable the country to generate reasonable foreign exchange from export of cassava products.
By Femi Ogunshola and Bukola Olaifa, News Agency of Nigeria (NAN)