Increase was mainly due to the U.K.; however, funding from half of 14 donor governments declined
As world leaders meet to discuss global financing for development, a new report from the Kaiser Family Foundation and the Joint United Nations Programme on HIV/AIDS (UNAIDS) finds that although there was a slight increase in funding to respond to HIV in low- and middle-income countries in 2014, seven of 14 donor governments actually decreased funding, two remained flat and funding from five governments increased.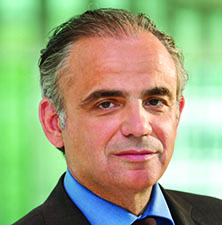 Overall donor government funding for the AIDS response increased slightly, by less than 2 percent in 2014 to US$8.6 billion. After adjusting for inflation and exchange rates, the 2014 increase was 1%.
Still, 2014 funding levels are the highest to date. Funding began to rise again recently following a dip after the global economic crisis.
Most of the increase in HIV funding in 2014 can be attributed to the United Kingdom, without which overall funding would have dropped. In addition, contributions to the Global Fund to Fight AIDS, Tuberculosis and Malaria, an increasing channel of HIV support for some donors over time, went up overall, while bilateral funding went down.
"International assistance for AIDS has been instrumental in expanding access to HIV treatment and in funding HIV prevention programmes for people most affected by HIV," said Luiz Loures, Deputy Executive Director of UNAIDS. "The donor community must now build on current funding levels to help close the resource gap to end the AIDS epidemic by 2030."
"Funding for HIV continued to be a priority for donor governments in 2014, but how funding for HIV will fare in the post-2015 era, with its much more crowded development agenda and competing demands on donors remains to be seen," said Kaiser Family Foundation Vice President Jen Kates, Director of Global Health and HIV Policy.
The U.S. government remained the largest donor government to HIV in the world but funding remained essentially flat, totaling US$5.6 billion in 2014, as it did in 2013. The next largest funder was the U.K., at US$1.1 billion.
In addition to the U.K. increase, Italy, Japan, the Netherlands, and Norway also increased total assistance for HIV in 2014, while Germany and the U.S. remained essentially flat. Australia, Canada, Denmark, France, Ireland, Sweden, and the European Commission decreased assistance for HIV in 2014.
The U.S. accounted for nearly two-thirds (64.5%) of total funding (bilateral and multilateral) from donor governments, followed by the U.K. (12.9%), France (3.7%), Germany (3.2%), and the Netherlands (2.5%).
The new report, produced as a partnership between the Kaiser Family Foundation and UNAIDS, provides the latest data available on donor funding disbursements based on data provided by governments. It includes their bilateral assistance to low- and middle-income countries and contributions to the Global Fund as well as UNITAID.