An environmental cleaning company, Chanja Datti Ltd, on Monday, March 18, 2019 sensitised students of Local Education Authority Primary School, Gwarinpa and traders in Gwarinpa Fruits Market to the importance of recyclable waste.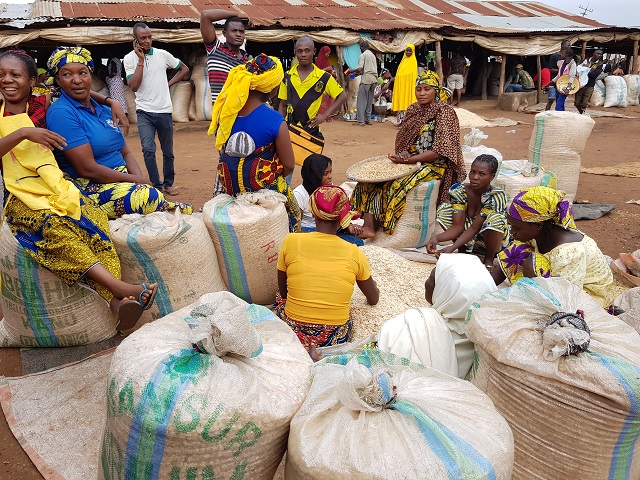 The sensitisation was to ensure that youths engaged in recyclable waste for their empowerment and environmental cleanliness.
Managing Director of the company, Mrs Olufunto Boroffice, led the Sensitisation and Awareness Walk team to the school and market to commemorate the 2019 World Recycling Day.
The 2019 Global Recycling Day, which has "Youth and Innovation" as its theme, is being celebrated on every March 18.
Boroffice said that the the sensitisation campaign was to raise the consciousness of people toward recycling of wastes to protect and preserve the environment.
"We take sensitisation campaign to school and market because students and traders are generators of recyclable and non recyclable wastes," the managing director said.
She urged them to sort out recyclable waste from the generated waste to earn money to sustain their livelihood and promote healthy environment.
According to her, looking out for recyclable waste will also reduce volume of waste in various damping sites drastically.
Boroffice said that her company in collaboration with United Nations Development Programme (UNDP), Jaiz Bank Plc and Abuja Environmental Protection Board (AEPB) operated "Trash to Cash Recycling Hubs Project'' in five locations in Abuja.
She listed the locations to include Garki Old Market, Wuse Market, Gwarinpa, Kado and Lugbe.
According to her, the project is aimed at buying and collecting recyclable waste at the sum of N20 per kg.
"Recyclable wastes include cans, papers, cartons, batteries, pet bottles, hard plastics and pure water sachet.
"This is a waste to wealth project because it empowers people and helps in cleaning our environment,'' Boroffice said.By Deji Abdulwahab