The Head of Department, Environment, Bwari Area Council, FCT, Mr Timothy Nwanna, has appealed to institutions to provide toilets for their customers to curb indiscriminate open defecation.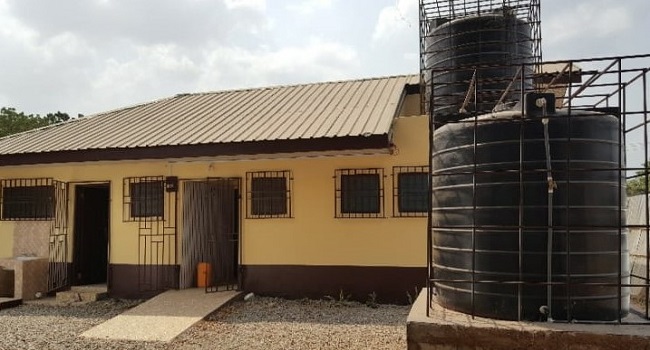 Nwanna made the appeal in Bwari, Federal Capital Territory (FCT), on Thursday, January 24, 2019 in an interview with the News Agency of Nigeria (NAN).
He stated that the appeal became necessary due to complaints by some people that the council's secretariat had been turned into a public toilet for passers-by.
The council area harbours the buildings of the Joint Admission and Matriculation Board (JAMB) headquarters, Abuja Electricity Distribution Company (AEDC), Bwari office, FCMB and the council's secretariat.
''Most of the offenders are customers of these public institutions. I am not trying to push blame or give excuses, but these institutions can come together under Corporate Social Responsibility and create a public facility for their customers.
''It can be done, it doesn't cost much, and it can help keep a hygienic environment, which would reduce spread of diseases because this is a very busy area.
''As a council, we can enforce a monitoring team but if we do that in the day time, you cannot monitor what happens at night, the ATM works round the clock, so people still visit.
''However, I strongly appeal to JAMB, AEDC and the bank to consider their customers and provide them with toilet facilities to ease themselves when nature comes calling at points of transactions," Nwanna said.
The head of department also decried the general mindset and attitude of Nigerians with regards to open defecation and indiscriminate urination.
He, however, called on members of the public to assist in making the change possible by changing their habit of passing urine on roadsides and public buildings.
Nwanna also said that the area council was working tirelessly to ensure that indiscriminate dumping of wastes and dump sites in the council and its environs were tackled holistically.
He said the council was working with licenced waste control contractors, who would periodically visit houses to collect wastes in their trucks at meagre amount to dispose at the town's major dumpsites.
This, he said, would depend on the final arrangement between the council and the licencee's, with the assistance of the litter control casual workers employed by the council.
On the issue of refuse in Mpape area of the council, Nwanna said that the council's administration was collaborating with the FCT Satellite Town Development Agency (STDA) to evacuate wastes in the area.
''The Chairman is collaborating with STDA to bring in contractors that would do the job, it is a work in progress, waiting for procurement, I assure you, any moment from now, the wastes would be evacuated."
Residents of Mpape had made several calls since 2018 on the council to intervene in evacuation of refuse in the densely populated community of the territory.
By Veronica Dariya