A new United Nations (UN) report shows that whilst short-term prospects for the world economy are improving, with the world gross product expected to expand by 3.2 per cent in both 2018 and 2019, a lot more needs to be done to avert a major economic downturn linked to unchecked climate change.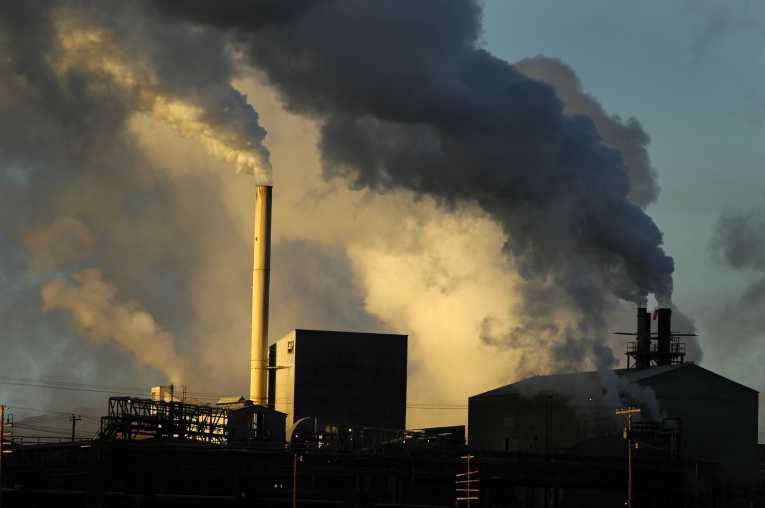 The study, prepared by the UN's Department of Economic and Social Affairs, points towards a 1.4 percent increase of energy-related carbon dioxide emissions in 2017 due to a combination of accelerated economic growth, relatively cheap fossil fuels and weak energy efficiency efforts.
"While recent evidence points to progress in decoupling emissions growth from GDP growth in some developed economies, it is still manifestly insufficient. The rate of global energy efficiency gains has been slowing since 2015, reaching 1.7 percent in 2017 – half the rate required to remain on track with the Paris Agreement," say the authors of the report titled: "World Economic Situation and Prospects as of mid-2018."
Improving energy efficiency and a radical shift to low carbon for the world's markets is integral to meeting the objectives set forth by the Paris Agreement, which aims to respond to climate change by keeping a global temperature rise well below 2 degrees Celsius above pre-industrial levels and as close as possible to 1.5 degrees C.
The authors of the report say that several steps can be taken to notably align the rate of energy efficiency gains with the goals of the Paris Agreement. These include the reform of fossil fuel subsidies and taxes, deploying renewable energy technology, and decreasing the cost of renewable energy generation.
Warnings of Climate Impacts Setting In
Man-made greenhouse gas emissions account for 2016 and 2017, being the two hottest years on record.
Evidence from the report states that a rising global average temperature could translate into a slower growth of per capita output in countries, with a high average temperature, most of which are low-income countries.
The sectors of agricultural production, labour productivity, weather dependent industry, capital accumulation and human health are most at risk for disruption from an unpredictable climate.
Warmer climates create shifting rainfall patterns, rising sea levels, and an increased frequency of extreme weather events. Respectively, these events can move the locations of farmlands, endanger Small Island Developing States, and threaten large population centres.
Policy Reform Crucial to Meeting Paris Agreement Goals
The report says that a reform of fossil fuel policy could increase the rate of energy efficiency gains.
Additionally, the use of new technologies such as wind, solar, electric vehicles and battery storage is critical.
In 2017, renewables accounted for 61 percent of all newly installed net power capacity in 2017 with solar alone encompassing 38 percent.
Falling costs for solar and wind power supported the economic viability for several renewable energy projects.
But even with the newly-installed capacity, renewable energy today only accounts for 19 percent of power capacity and 12.1 percent of power generation around the globe.
At the current rate of change, the pace of power transition would take approximately 55 years for the share of renewables to reach 50 percent of earth's total energy capacity – too late to ensure the Paris Agreement's goals can be met.