The Ogun State Government has initiated an Electronic Digital Planning System (EDPS), to aid easy processing of the State Physical Planning and Urban Development activities as well as provide more efficient services that will facilitate local and foreign direct investments.

This was made known in Abeokuta, the state capital, when the Commissioner for Physical Planning and Urban Development, Tpl. Olatunji Odunlami, received proposals from members of Info Tech on their resolve to digitalise monitoring mechanism of the Ministry.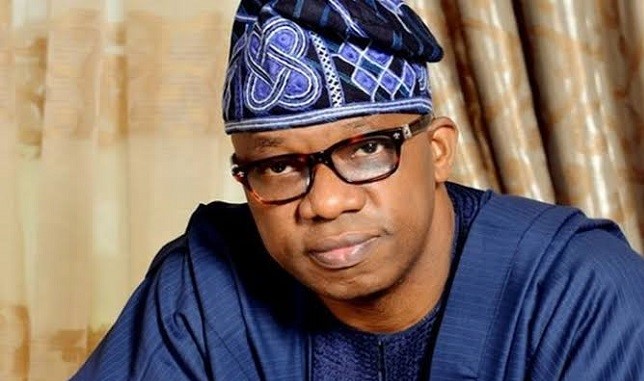 Odunlami said the State Government had conceived the idea to migrate from the manual issuance of planning documents to a more accessible 21st century compliant process to improve ease of doing business and endear stakeholders and investors alike in the built sector of the state.

 In his remarks, leader of the team, Mr. AbdulHameed Mustapha, explained that the system proposed would be used to capture most of the process that currently require inter-facing with public and the team would understudy the Ministry's processes, make suggestions and incorporate them into the system.
Mustapha added that the process could be integrated with other existing platforms like the automated Lands Administration Platform, Building Control Application platform and any other future applications, saying that each of the executives would have their respective dash board and monitor what goes on daily.
He pointed out that it would be an extensive exercise, focusing on the day-to- day activities of the Ministry and its allied Agencies, adding that this would replace the cumbersome manual approval processes, making it easier, faster, transparent and efficient.
Meanwhile, Tpl. Odunlami has advised the leaders of the Independent Petroleum Marketers Association of Nigeria (IPMAN) and Association of Oil and Gas and Stakeholders of the LPG Skids, to monitor and regulate the activities of their members in other to ensure a secured environment.
Odunlami, who made the call at a separate meeting with the executive of the associations at the Ministry's conference room in Abeokuta, said the State Government seeks to ensure safe and orderly citing and operations of Petrol Filling Stations (PFS) and Gas Plants for the overall safety of residents in the state.
"Many of your members are in the habit of boycotting approved channel, to get their documents processed. I urge your members to consult the Ministry for necessary information and work in compliance with the provisions of the law before embarking on any development," he said.
The Commissioner advised intending investors to get all required documents ready before submitting building plans for approval processes, so that all bottlenecks that could delay the issuance of approval would have been settled before applying for Planning Permit.