The Project Coordinator of the Hydrocarbon Pollution Remediation Project (HYPREP), Dr Marvin Dekil, has expressed appreciation to the people of Ogoniland for their support and constant cooperation for the successful implementation of the Ogoni clean-up project.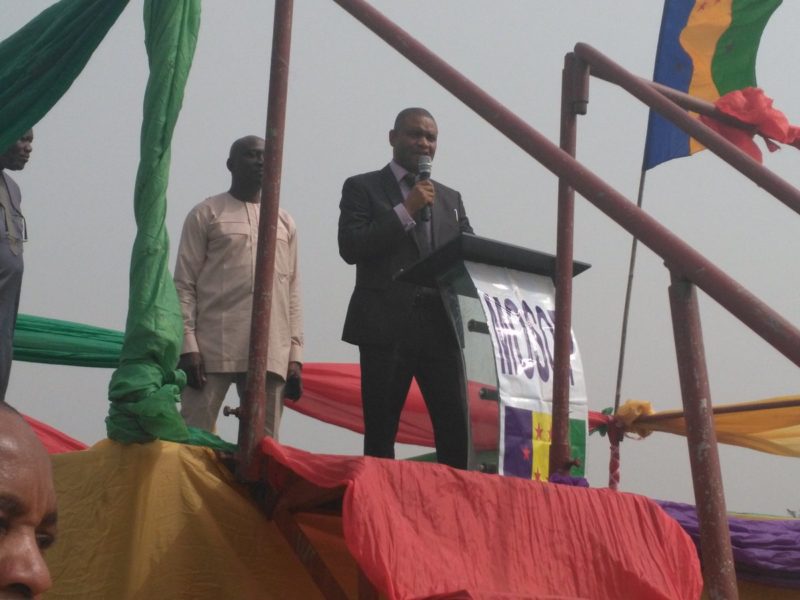 This forms part of a message to the people of Ogoniland as they marked the 2018 Ogoni Day in Bori, the headquarters of Khana Local Government Area (LGA) in Rivers State.
Dr Dekil assured of the commitment of the Federal Government to the realisation of the remediation of the Ogoni environment and restoration of livelihoods as recommended in the United Nations Environment Programme (UNEP) Report on Ogoniland.
According to him, HYPREP has carried out the following activities:
Mass community sensitisation activities across all four LGAs
Demonstration of remediation technologies Ogale, Korokoro, Kwakwa, and B-Dere communities. The technical demonstartions were carried out by companies at no cost to HYPREP or the Federal Government. The companies spent their resources to showcase their remediation technologies
Training of technical staff to increase competence on the job
Memorandum of Understanding (MoU) signed by the Environment Minister of State, Ibrahim Usman Jibril, with the United Nations Institute for Training and Research (UNITAR) for the restoration of livelihoods in the communities
Implementation of Health Outreach Programme, which is said to be the first step towards the Health Impact Assessment Study as recommended in the UNEP Report.
"The exercise enabled us carry out an initial public health data as well as provide healthcare services to the Ogoni people. Over 4,700 patients were attended to," Francis Wasa, Head of Communications, HYPREP, in a statement issued and made available to EnviroNews on Thursday, January 4, 2018.
Dr Dekil, noted the statement, further stated that the Federal Government appreciates the support of groups like the Movement for the Survival of the Ogoni People (MOSOP), KAGOTE (socio-political organisation of Ogoni people), youth bodies across Ogoniland and the women organisations who have consistently showed the desire for collaboration with HYPREP in the implementation of the project.