Nigerian activist and climate change advocate, Hamzat Lawal, is holding his country to high esteem in leading on climate action across the continent. Lawal, who is the Chief Executive of Connected Development (CODE), is a keynote speaker at Canada's Global Leadership Summit hosted by the Canadian Council for International Co-operation (CCIC).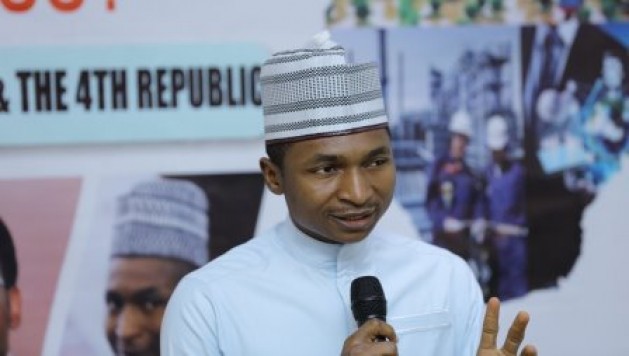 According to Lawal, "My country (Nigeria) holds the key to igniting a continental climate action in Africa, and also mainstreaming the crucial tenets to ensure a cross-cultural cooperation going forward."
Making references to how climate change is affecting Nigeria and Nigerians, Lawal pointed out: "Those that used to farm 10 hectares in the North of the country, cannot find even three fertile hectares to sow their seed. The desert is taking over the living quarters. In the South, the rivers are encroaching. According to statistic, over 270 communities have been deluged in the coastlines stretching from Badagry to Bayelsa."
Reports have shown that Lake Chad has shrunk to less than 10% of its original 25,000 square km size, dislocating millions of citizens in communities straddling Chad, Niger, Cameroon and Nigeria, and destroying people's livelihoods and giving rise to insecurity.
This has pushed many to seek migration options to western countries, including countries like Canada which granted 2,885 people entry to relocate into Canada in 2017, a very sharp contrast from 18 entrants in 2015.
Aside from speaking at the opening where he is expected to share perspective and experience on the ground from the global south that would help reshape and inform Canada's foreign policies on Security, Trade, Climate Change and Migration, Defence, Diplomacy and International Aid sectors, Hamzat is also speaking high-level side-event on dispatch from the frontlines of conflict caused by Climate Change and the needed resources for advancing the implementation of the Great Green Wall.
By Seyifunmi Adebote