Over the last decade, the global conversations about climate change – the reality, the impact, mitigation and adaptation measures – appears to have increased. In Nigeria, international communities, private sector players and ministries, departments and agencies (MDAs) are waking to the urgency of the need to deploy human resources, diplomatic cooperation and financial contributions towards taking practical climate actions.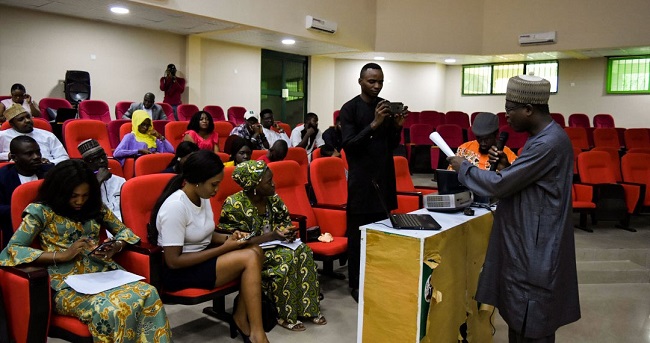 With the UN Climate Action Summit fast approaching, so much is expected of member countries. The United Nations' Secretary-General, António Guterres, has instructed delegates to come with concrete, realistic plans, and not well-written speeches when world leaders gather in New York by September 2019 at the landmark forum.
So much is expected of Nigeria, as a member country in the Youth Engagement and Public Mobilisation track, particularly with regards to mobilising people worldwide to act on climate change and ensure that young people are integrated and represented across all aspects of the Summit.
To this end, the Department of Climate Change in Nigeria's Federal Ministry of Environment in Abuja on Friday, June 7, 2019 held a daylong Youth Roundtable on Climate Action. The event had in attendance (in-house and by proxy) 60 young people taking innovative climate actions in the country.
In a presentation, Dr. Peter Tarfa, the Director, Department of Climate Change, explained the UN's expectation from Nigeria at the UN Climate Action Summit, stressing the need for youths to be organised in other to actively participate in the government's plans to address climate change.
"We want to be interfacing continually and having regular sessions like this with the youths. This is important because our greatest desire is that Nigerian youths should be able to come up with innovative ideas that would solve climate problems across the world." Tarfa said.
He reassured participants of government's support, even as he urged participants to put up an administrative structure for youth-led organisations working in areas of environmental sustainability and climate change to come under a single network for easy accessibility.
By 'Seyifunmi Adebote, Abuja