The National Coordinator, Nigeria Erosion and Watershed Management Project (NEWMAP), Dr Salisu Dahiru, says the lifeline of the project has been extended by two years.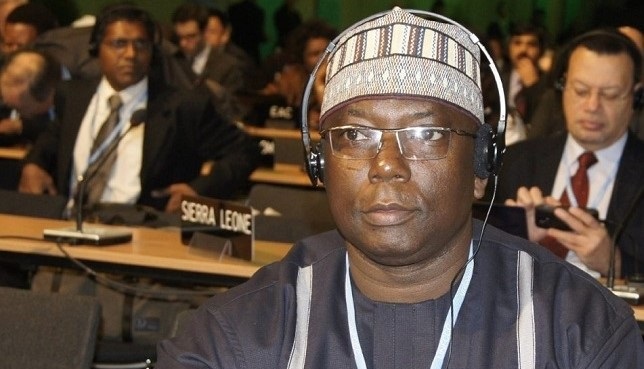 Dahiru disclosed this on Wednesday, April 28, 2021 in Enugu during a retreat organised by the Anambra State Ministry of Environment under the NEWMAP.
NEWMAP is a tripartite eight-year project between the World Bank, Federal Government and participating state governments.
It is aimed at addressing the Nigerian gully erosion crisis in Southern Nigeria and land degradation in Northern Nigeria on a multi-dimensional scale.
Dahiru said that NEWMAP was initially predicated on a $500 million loan for the participating states in the country.
The National Coordinator said that the project, which started in 2012, was slated to end on June 30, 2021 after a one-year grace.
Mohammed , however, said that the two-year extension of the project was at the instance of the European Investment Bank (EIB).
He said that the EIB had agreed to support the project with $200 million, which would be used to complete ongoing projects.
"NEWMAP is now being presented with another lifeline that will enable us to complete only ongoing projects and not new ones.
"The financing has been approved; the agreement signed; the legal opinion has been presented and it is about being finalised for disbursement," he said.
Dahiru commended the giant strides so far recorded by Anambra in the NEWMAP project.
He said that by intervening on 13 project sites across the state, Anambra had surpassed the mandate of the project which was five project sites.
"For us in NEWMAP, this extension is another opportunity to rejig ourselves and prepare for the final integration of NEWMAP into the day-to-day development programme of the federal and state governments," Mohammed said.
In an address, the Anambra Commissioner for Environment, Mr Obi Nwankwo, said that the project had recorded much success in the state.
Nwankwo, who was represented at the retreat by the Permanent Secretary of the ministry, Chief Emmanuel Okafor, said that the state government intervened in 13 gully erosion sites.
The commissioner said that the government through the project reclaimed 142.53 hectares with 15.48 hectares being bio-remediated across the erosion sites in the state.
"The project constructed 4.6km length asphalted-paved roads with storm water channels.
"This is complemented with the payment of compensation to about 959 project-affected persons under its resettlement action plan," Nwankwo said.
Earlier, the NEWMAP Project Coordinator in Anambra, Mr Michael Ivenso, said that the essence of the retreat was to present the scorecard, including the challenges and achievements of the project in the state.
Ivenso said that the project under his watch had made genuine efforts and had been faithful and true to the mandates given to it.
He said that NEWMAP had made much impact in the lives of residents of the state and appealed to its sponsors to extend the project.
By Emmanuel Acha