The upgrade of Ikorodu township, a rapidly expanding settlement in Lagos State, to a contemporary eco-city development is in top gear as the government's consultant has unveiled a new and ambitious programme to review the city's spatial dynamics.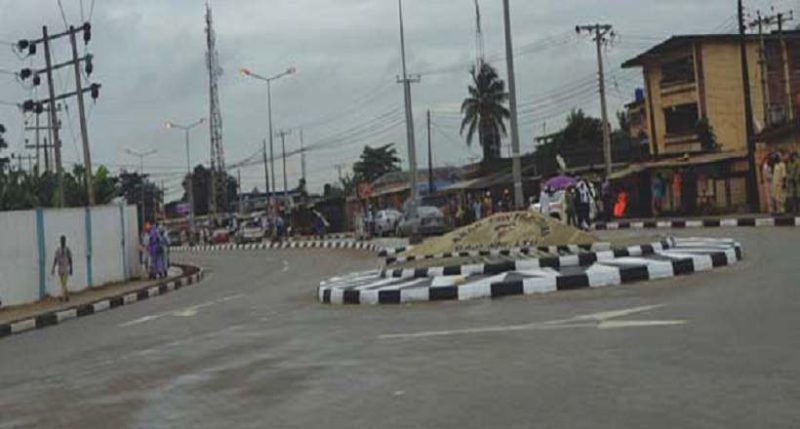 The coming master plan hopes to cover a period of 20 years from 2016 to 2036. So far, the State's Ministry of Physical Planning and Urban Development has completed and published six model city plans of Alimosho, Apapa, Agege/Ifako, Mainland, Ikoyi-Victoria Island, Badagry and Lekki for the use of professionals in the built environment and the public.
A week ago, consultant to the project, Messrs City Scape Planning Services, met with major stakeholders representing various interest groups from the town's roughly two million population. They included several sole administrators of the affected Local Council Development Authorities (LCDAs) comprising Agboyi – Ketu, Isheri North, Ikosi, Gberigbe, Agbowa, Imota, Ibeshe, Ijede, amongst others, Lagos State House of Assembly members including the majority leader, Mr. Sanai Agunbiade, representatives of the Ministry of Physical Planning, Lands Bureau, former state commissioners, academia, state agencies such as LAMATA, Lagos State Water Ways, as well as professional planning practitioners.
The CEO, CityScape, Mr. Niyi Odetoye, shedding light on the project, stated that stakeholder input was paramount to the planning process. Hence, the first level of execution will be the data collection drive.
"The job we had was to prepare a master plan for the region. Ikorodu plays a major part in the entire Lagos. The plan envisions a development, which will utilise the sub-region's undeveloped green fields, waterways and lagoon front potentials to make it a viable investment destination in Lagos State," he stated.
An analysis of the facts on ground shows that there has been rapid spatial growth in Ikorodu at the rate of 118.3 per cent annual urban growth between 1990 to 2011 increasing to an eye-popping rate of 1171.6 per cent annually by 2015.
He added that recent studies have also shown that Ikorodu interconnects with the Lagos metropolis with over 40 per cent of the residents / home owners working in the metropolitan Lagos according to a functional urban area survey. Thus to prepare a sub-regional plan in accordance with the provisions of the Lagos State regional plan for a sustainable city requires an all inclusive approach.
He said the underpinnings of the project is to ensure that it aligns with global and regional development agenda through a bottom – up approach that will ensure the issue of poverty is dealt with.
Odetoye equally proposes a project that will be situated within the local regional development framework and that would be driven by technology to ensure proper coverage of all the relevant sectors as well as incorporate the local interests of the stakeholders with environmental sustainability placed high on the ladder of priorities.
"Our proposals align with local culture, with capacity development strategies for all the actors such as community leaders, residents, the market men and women and so forth. We don't want it to end up being an academic exercise. We are placing a lot of emphasis on environmental sustainability by leveraging natural resource potentials and mitigating possible threats and risk prone areas," he added.
The method is based on global best practices, benchmarking with United Nations Human Settlements Programme (UN-HABITAT) Protocol for Urban and Territorial Planning.
"Through a go along method of data collection, policy stakeholders' forum and community consultative forums, it will ensure involvement of the community by the time we move to site. We have put together a comprehensive community participation plan. Lastly there will be a validation exercise to ensure that data collected is authentic and everyone is on the same page."
Also speaking on the potentials of the project and the policy challenges /gaps in past planning policies and processes, Prof. Leke Oduwaye of the University of Lagos, Akoka identified urbanisation, development being faster than projections of master plans and that generic models did not consider local peculiarities.
He explained: "Urbanisation is the biggest challenge to Ikorodu. How inclusive have previous master plans been? The location of Ikorodu is very strategic – it is highly accessible to other parts of Lagos. Existing plans did not envisage the rate of growth in Ikorodu. The models were not culturally rooted – they come from abroad thus cannot address our local needs. Development plans ordinarily should be able to absorb shocks."
Stakeholders at the event highlighted aspects of Ikorodu's potentials and necessary infrastructure to be kept in focus in the planning of the new master plan.
Majority Leader of the Lagos State House of Assembly, Mr. S. O. B. Agunbiade, stressed the tourism potentials and cultural heritage of Ikorodu and revealed that the town celebrates no less than 200 cultural festivals yearly. He cited the various locations of pre-colonial and early independence justice system of Ikorodu as places to be preserved and developed into tourism destinations.
Other infrastructural needs as noted by the participants included a modern e-library, fire station, a sea port to serve as supporting infrastructure for the Apapa port, water transportation for both inter-Lagos and intra-Ikorodu routes, health facilities, as well as the proper distribution and rehabilitation of road networks in the region to connect the communities within the sub-region, among others.
Courtesy: The Guardian