The Nigerian Conservation Foundation (NCF) on Friday in Lagos ended its week-long events on climate action with a tree planting campaign to highlight the importance of trees to the environment.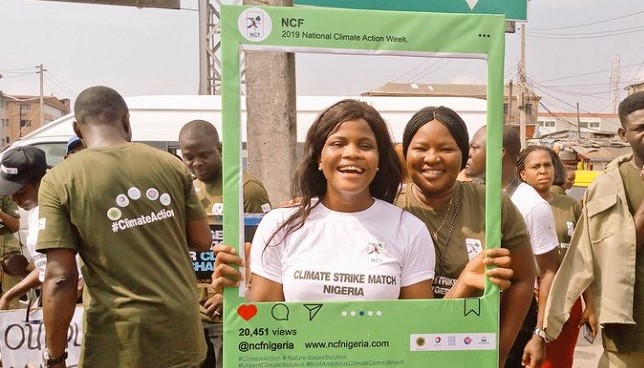 The NCF and its allies, including NYSC corps members and green environment activists, rallied on major streets of Ikeja with placards of varying inscriptions on the need to halt climate change.
The theme of the event was "2019 National Climate Action Week, Promoting Nature Based Investment Coastal Resilience in Nigeria."
Mr Desmond Majekodunmi, who led the rally which ended at Alausa, presented their demands on climate change action to the Governor's Office.
"Government should encourage the use of renewable energy that is environment friendly by people and at the same time reduce the use of electricity generators that is constantly releasing carbon emissions into the atmosphere.
"Government can encourage this by subsidising the cost of acquiring solar panels to people to make the masses key into renewable energy source,'' he said.
NCF Climate Change Programme Lead Manager, Mr Solomon Adefolu, said that government should advance electricity generation, transmission and distribution to discourage people from sourcing alternative energy.
According to him, most alternative energy sources available to the people are unhealthy and harmful to the environment.
"If government could be subsidising fuel that is even harmful to the environment, they should do more on renewable energy source that is environment friendly,'' he said.
Convener of Urban Tree Revival Team (UTRT), Ms Omobola Eko, said that planting of more trees would aid the environment to absorb carbon in the air.
Eko urged the government to dedicate Fridays as an environment care day to enable people tender to trees and other environment needs.
Mr Kolawole Hundeni, a Director in the Governor's Office, received the groups demands on behalf of the state government.
By Uchenna Eletuo